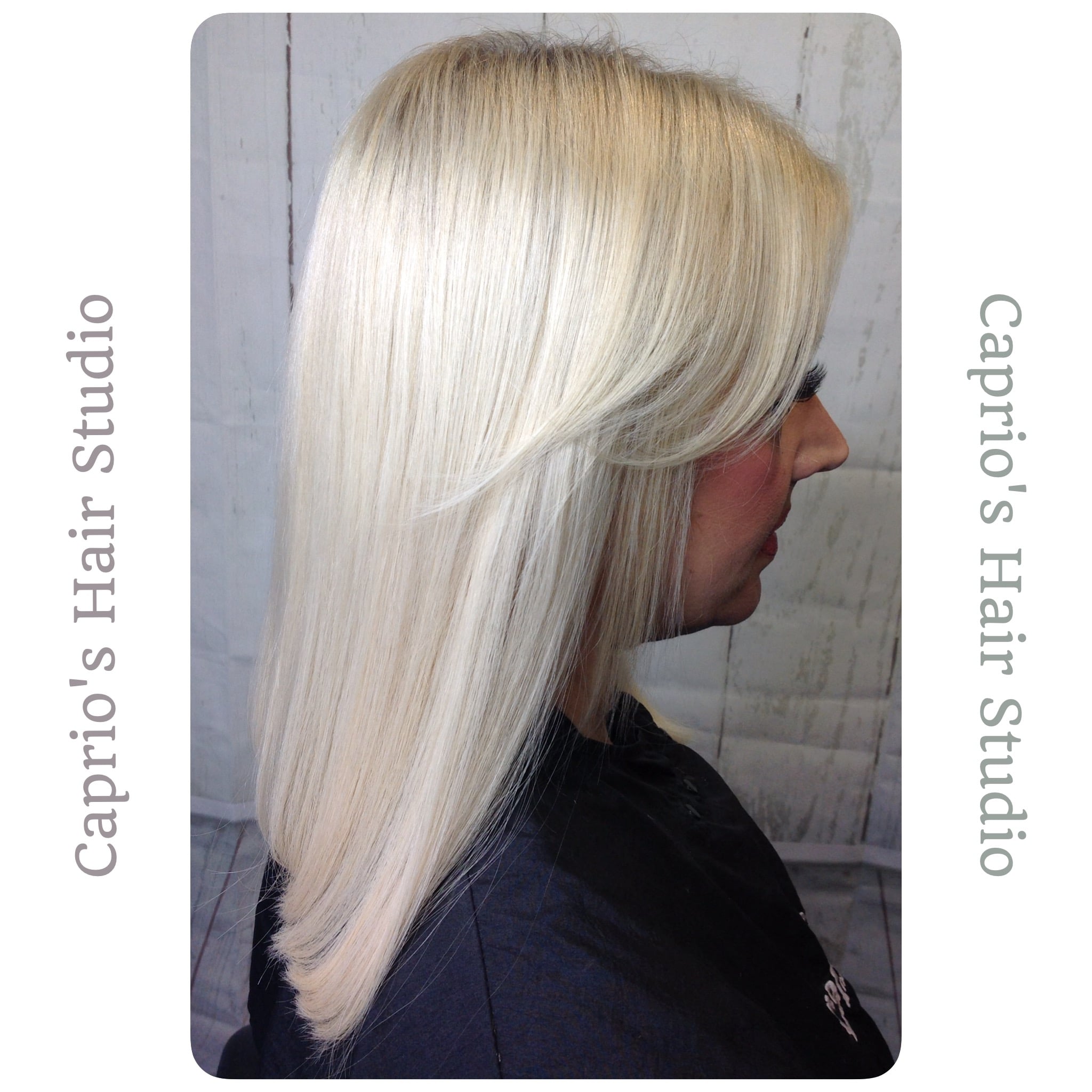 LOCAL HAIRDRESSERS NEAR HALESOWEN
Close to Halesowen, there is a hair salon called Caprio's. Our main office is in Kingswinford. The hairdressers at Caprio's unisex salon have won awards for their work, including "Silver salon of the year 2014–15" for remarkable achievement.
Because every head of hair is unique, we at Caprio's strive to customise your hairstyle to suit your needs and way of life.
Since 1998, we have specialised in providing a wide range of hair procedures and styles for women, men, and kids. Reshaping, cutting, style, colouring, and hair extensions are just a few of the treatments we provide. Our stylists receive frequent training to keep them abreast of the most recent methods and fashions.
Additionally, we provide hairdressing or styling for special events including weddings, bridesmaids' dresses, and proms. These hairstyles might include updos, waves, or curls.
curls. BRIDAL, PROM & SPECIAL OCCASIONS HAIR STYLES NEAR HALESOWEN
We recognise that a special event calls for a special haircut, hence Caprio's hair salon offers unique occasion hairstyles. Our staff can provide you advice on prom night hairstyles, mothers of the bride hairstyles, and wedding and bridesmaids hairstyles, all of which are crucial .
Before you schedule your trial visit, we give a free consultation to make sure we offer the services you need and to provide a pricing estimate. We advise setting up a trial session so you can view your selected haircut in advance and decide if it fits your expectations. You can also meet your stylist and go through your needs.
You can visit our Kingswinford salon or our wedding hair experts can design your wedding hairdo at the wedding location or hotel. We provide updos, hair extensions, curls, waves, and may modify your hairdo to incorporate a fascinator.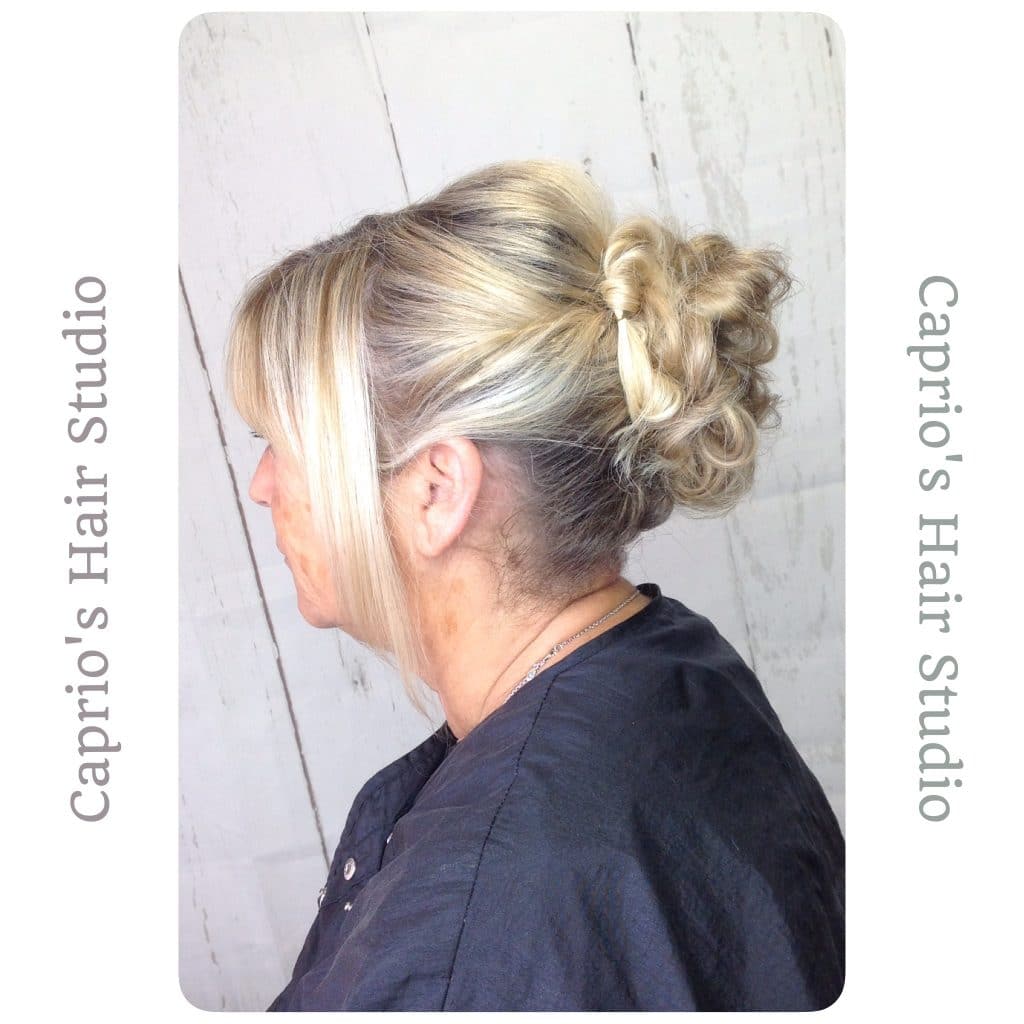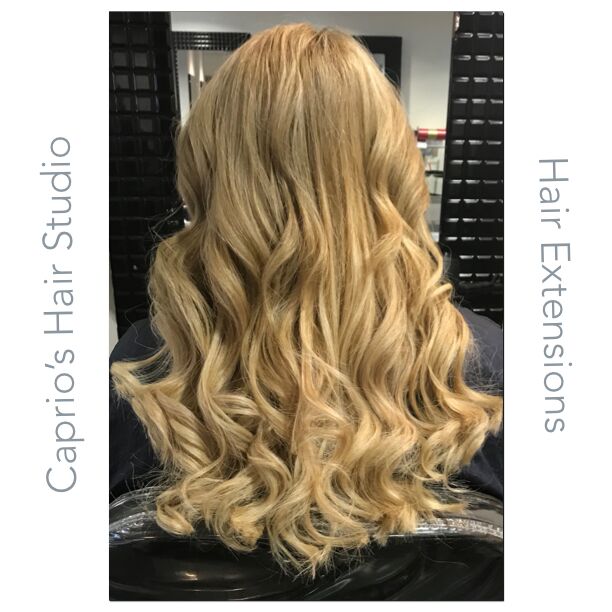 HALESOWEN HAIR EXTENSIONS AT CAPRIO'S HAIR STUDIO
Caprio's has been employing enormous lengths of 100 percent human hair extensions to give women the hairstyle they've always wanted.
Great length hair extensions will completely change the look of your hair, with effects that endure for three to five months. Depending on length, volume, and thickness needed, prices might range from £400 to $1,000 and are only determined after consultation.
We employ the "cold fusion" application, a single strand application technology, to attach our hair extensions since it creates tiny flat connections as well as cylinder linkages, ensuring that the hair will appear and feel completely natural. Cold fusion generates almost no heat yet yields remarkable outcomes and a lengthy lifespan.
Halesowen TO CAPRIO'S HAIR STUDIO