Caprio's Hair Studio has been providing a first class hairdressing service since 1998, the local team of hair stylists are fully qualified and experienced in all aspects of hairdressing.
On-going training is paramount to Caprio's, our ethos is that you can never stop learning. All our team receive regular training whether it's In-Salon or at various Training Academies around the country. Hair extensions are our speciality but we also have an in-salon Colour Master which provides us with the knowledge and expertise in all aspects of hair colouring from everyday colour to complete colour correction. Investing in these specialities is what sets up apart from the rest.
We create real hairstyles that are wearable and tailored to the individual at our hairdressing studio because 'No two people are the same'.
We pride ourselves on being professional, friendly and thorough to ensure your visit to Caprio's hair salon is one you will want to repeat time and time again.
As you will see from the Testimonials, some clients have visited us for numerous years and always comment on our high-quality customer service and real team spirit.
So whether it's your first visit or you are a regular long-standing client we endeavor to make you feel special, welcome and important.
If you would like to join Team Caprio's pop over to our Careers page where any job opportunities will be displayed.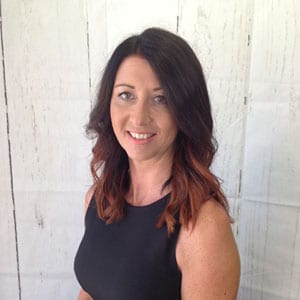 JO-  Salon Owner
CONSULTANT & EXTENSIONIST
---
Salon Owner & Stylist with 30 Years of Hairdressing experience
Opened Caprio's Hair Studio in 1998 building it to the successful salon it is today. Her passion is making sure the service provided by her team is second to none, ensuring the team have the skills and expertise to make the salon one of the best in the area.
Specialising in:
All aspects of Hairdressing
Hair Extensions
Winner of 'Silver salon of the year' award 2014/15
Finalist for 'Gold salon of the year' award 2016/17 & 2018/19
Finalist for 'Great Lengths-Classic volume creation' award 2016/17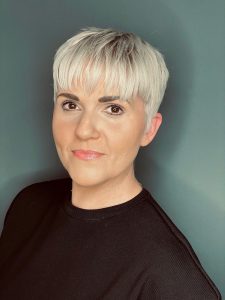 JODIE- Salon Manager
CONSULTANT & COLOUR MASTER
---
Over 20 Years of Hairdressing experience
Caprio's Team member for 20 Years. If it's a colour change you want or a colour correction then Jodie is our Colour Master so she's the one to book in with for this as she has the highest knowledge of colour within the team.
Her passion is short hairstyles.
Specialising in:
All aspects of Hairdressing
Short Hair
Masters in Hair Colour
Highest level of colour knowledge and understanding of hair structure
Has an in-depth knowledge of fine hair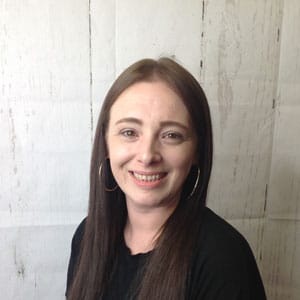 ALYSSIA
CONSULTANT & EXTENSIONIST
---
Over 16 Years of Hairdressing experience
Caprio's Team member for 10 years. Alyssia's skills cover pretty much all hairdressing but she particularly enjoys hair extensions and long hair styles. Alyssia does a mean big bouncy blow dry if your going out and want volume.

Specialising in:
All aspects of Hairdressing
Hair Extensions
Has an in-depth knowledge of thinning hair
Colour Correction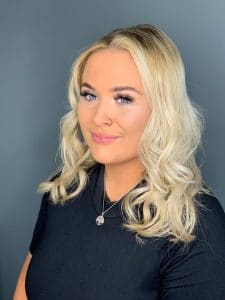 ABBIE
HAIR DESIGNER & NANOKERATIN SPECIALIST

---
Abbie joined Team Caprio's as a Salon Assistant whilst gaining her GCSE's at school. She has worked her way up to Stylist level after completing her Hairdressing NVQ Level 2 & 3.
She is qualified in all aspects of hairdressing but doesn't currently carry out the craft of gents hairdressing.
Specialising in:
All aspects of hairdressing
Creative Colouring
Foil Colouring
Nanokeratin straightening & smoothing specialist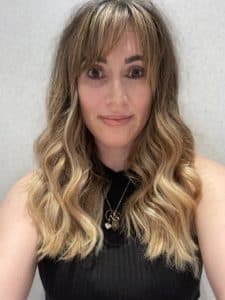 BECKIE
---
Beckie has recently joined Team Caprio's as one of our Hair Designers. About to complete NVQ Level 3 advanced hairdressing qualification has put her in good stead to take on all hair and colour challenges.
She is particularly fond of long hair styling and creating beautiful balayage and Ombre colours.
All aspects of hairdressing excluding Gents Styling
Balayage/Foilyage Colouring
Creative Colouring
Foil Colouring
NanoKeratin Straightening & Smoothing
Soft waves and curls.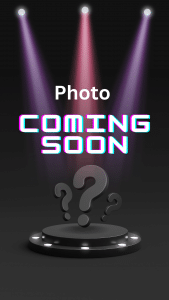 NEW STYLIST
---
This could be YOU..... We're currently seeking a talented, creative fully experienced stylist to join our team..Visit our careers page to find out more
RUBY
TRAINEE HAIRSTYLIST
---
Ruby is one of three trainee Stylists at Caprio's having completed her NVQ level 2 Hairdressing qualification she is now working her way towards Level 3 at College whilst working in salon on a part time basis. On visiting the salon you will have the pleasure of meeting Ruby be it to prep your hair for another Stylist or to blow dry your hair I'm sure you'll agree she's very friendly and a pleasure to have work on your hair.
Root Retouch & Full Head Colour application
Long Hair Blow Dry
Soft waves & Curls
Hair Extension Removal
LOUISE
---
Louise has recently put herself through hairdressing college alongside her other full time job. Recently joining team Caprio's to assist stylists and gain more hairdressing experience. Louise will be on hand to greet you and prep your hair on Saturdays.
Colour Removal
Root Retouch & Full Head Colour Application
Blonde Toning
Long Hair blow Dries
Short Hair Blow Dries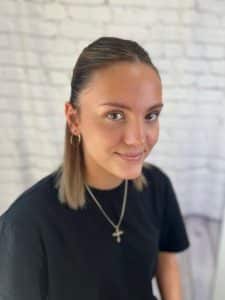 MILLIE
---
Millie is about to embark on her hairdressing journey by attending Hairdressing College.
Millie assists our team of Stylists not only to learn the craft of hairdressing but to ensure your client visit runs smoothly and on time.