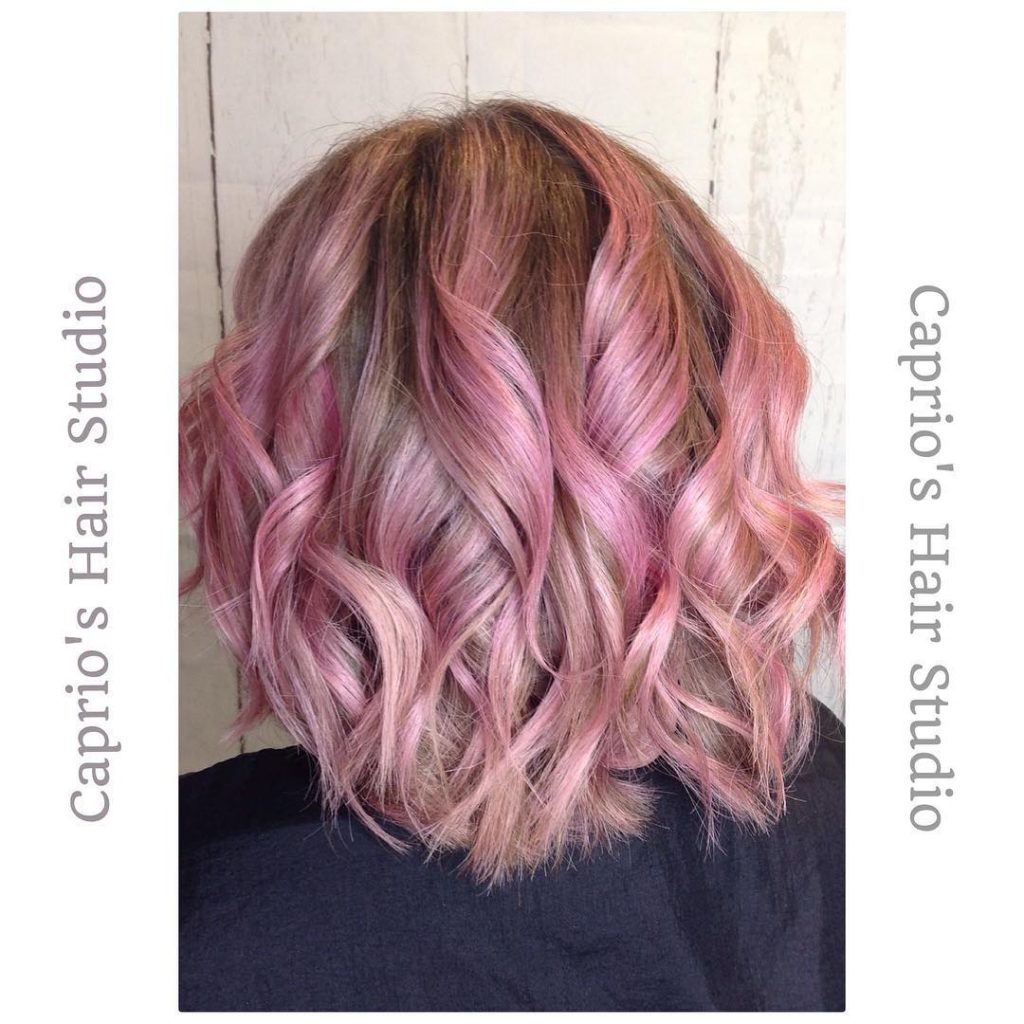 Your Local Stourbridge Hairdressers
Caprio's hair studio is your local Stourbridge unisex hairdressing salon based in Kingswinford. We specialise in ladies, men's and children's hairdressing since 1998. Caprio's is an award winning hair salon, awarded titles such as Winners of Great Lengths 'Silver Salon of The Year 2014/15' for outstanding performance and finalists of Gold Salon of The Year 2016/17 and Classic Creation- Volume 2016/17.
At Caprio's near Stourbridge we understand that every head of hair is different and therefore aspire to tailor your hair style to you and your lifestyle. Our stylists will guide you through recreating your salon style at home and ensure whether you have hours or minutes in the morning you will always be having a good hair day.
Our services for ladies hairdressing include cuts, styles, restyles and colours ranging from balayage, full head colour or highlights. In your colour you can also have a bond protector to help protect the bonds when lightening. Our men's hairdressing includes a full wash, cut and style with a huge range of cuts to choose from which are tailored to your individual look. Our stylists are regularly trained to ensure they are up to date with the latest techniques and styles.
We provide hairdressing and styling for special occasions near Stourbridge such as bridal, prom and bridesmaid hair styling which ranges from hair extensions to updos.
As well we offer hair extensions. We use great lengths 100% human hair extensions.
Bridal, Prom & Special Occassios Hair Styling Near Stourbridge
Special occasion hairstyles are part of our service at Caprio's, as we understand that a special occasion deserves a special hairstyle.
We offer a free consultation before you book your trial appointment near Stourbridge. In your consultatio,n you will find out an estimate price. We recommend a trial appointment as you get to see your chosen hairstyle before the day to see whether it meets your expectations and also you can meet your stylist and talk about your requirements. As well in the trial appointmen,t our team can advise you on bridal and bridesmaids hairstyles, mother of the bride hairstyles and equally as important prom night hair styles and recommend hair styles which would suit you.
Our services include updos, hair extensions, curls or waves and we can also add a fascinator into your hairstyle. Our wedding hair stylists can come out to the wedding venue/hotel to create your wedding hairstyle or you could come to our salon located in Kingswinford.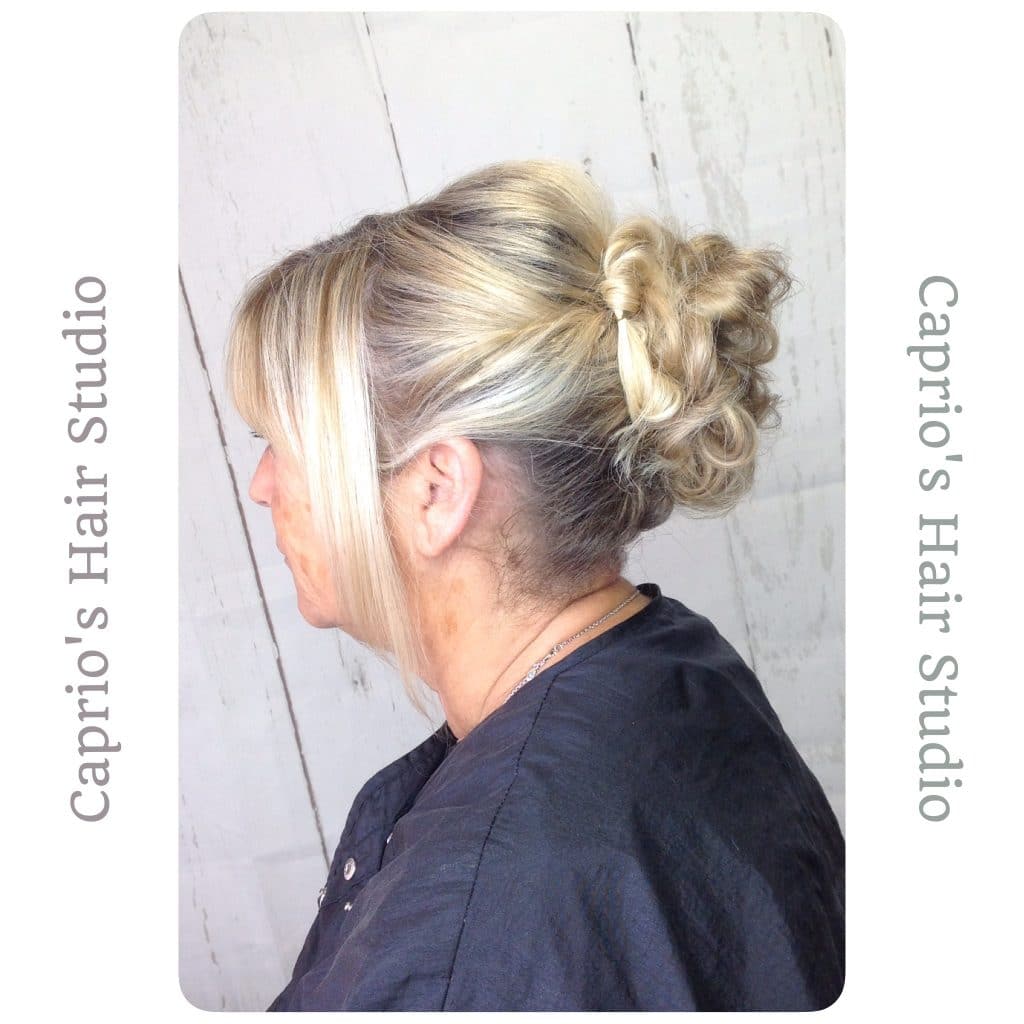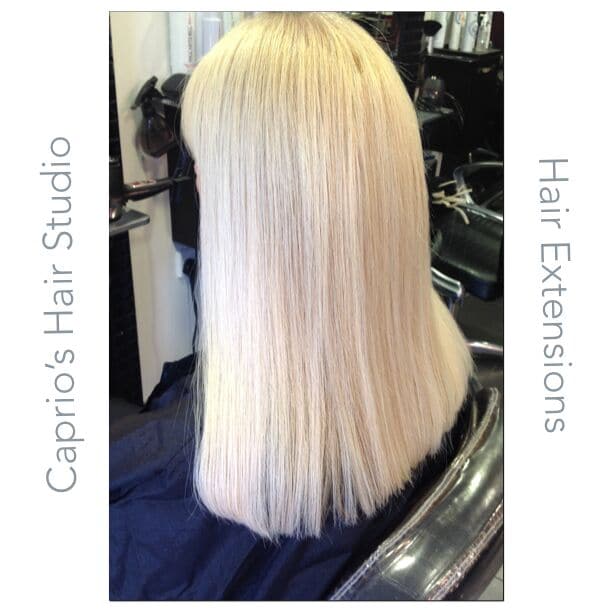 Stourbridge Hair Extensions at Caprio's Hair Studio
Caprio's has been transforming ladies hair using great lengths 100% human hair extensions into the hair they've always dreamed of.
Great lengths hair extensions will transform your hair with stunning results lasting between 3-5 months.
To apply our hair extensions we use the 'cold fusion' application which is a single strand application system because it produces small flat bonds as well as cylinder bonds, so that the hair will look and feel totally natural. Cold fusion creates virtually no heat and produces amazing results and longevity.
Whether you have short hair and want long hair, long hair and want to add volume or thin hair and want thick hair, our 100% human hair extensions will help you achieve this. Prices are on consultation only and can range from £400-£1,000 depending on the length, volume and thickness required.
Stourbridge to Caprio's Hair Studio