Your Dream Wedding Hair
We understand just how important looking your best on your wedding day should be, so whether you're the bride or groom, get your wedding hair done with Caprio's Salon. We style, cut, and colour before or on the day of the special event. We provide a wedding hair service, that can be organised to come to you at home, or at our hotel so that you have one less thing to worry about on the big day. Be prepared for your wedding day and book a consultation and trial with us. We'll try the hairstyles you have in mind to ensure it's exactly what you want and you'll be reassured on the day.
Book a consultation to discuss what you need and we can arrange a trial to test your hairstyles. Whether you're looking for a classic up-do, a tumbling, curling hair down, or you want to incorporate flowers and accessories, we can practice in time for the big day. We want to ensure you feel comfortable and beautiful for your special day, and we understand that wedding hair is something big to consider. Looking and feeling great and confident, something that looks great in the photographs and that compliments a veil if you are wearing one. We'll listen to what it is you want and narrow it down to the perfect hairstyle. If you want to dye your hair or cut it in time for the big day, we will ensure these appointments are appropriately scheduled.
Our skilled stylists- Our experienced and skilled hair stylists are great at what they do, They will ensure that your hair is beautifully arranged and that it stays in for the whole day. They are great listeners and will be sure to advise you on what looks great, or even give you some inspiration.
Trial Runs- our trial run aims to test out your ideas and narrow down what you do and don't like. We allow some time to find what your wedding hair will be, and find out how long it takes to create.
Product Knowledge- As specialised in hair care, our stylists will advise and recommend products that work great for your hair, and know the tools necessary for making it last as long as possible on the day.
On-Site Services- We'll visit you on the day at your chosen venue and also be available for the bridal party's hair if this is something you'd like to arrange.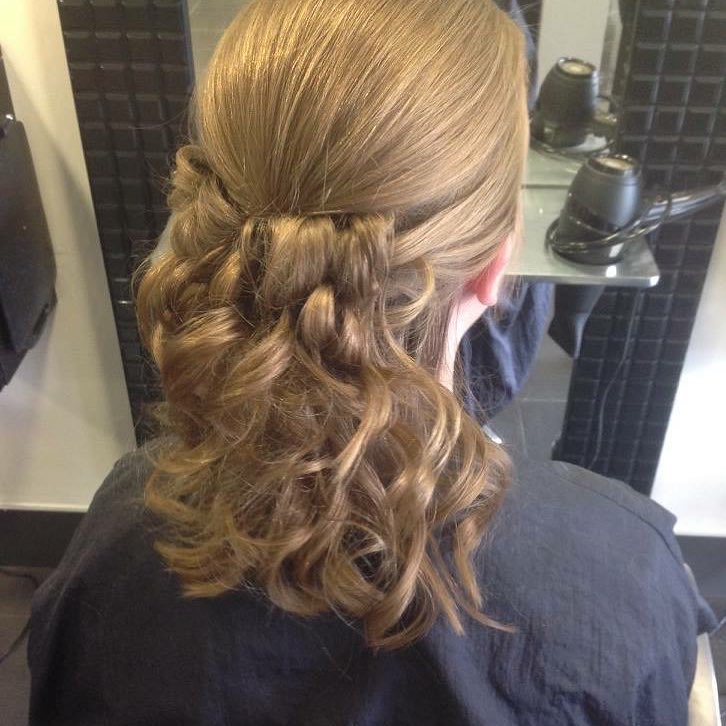 Be Prepared with Our Wedding Hair Service
Don't let the stress of the big day build up on you. Having your hair ready and arranged is one less thing to organise and you can find peace of mind with assistance on the day of the event. Arrange your wedding hair trial with us today and feel the difference! It's also a chance to soak up the excitement of the wedding before the big day!
For our other services see below:
Book An Appointment With Us Today