Balayage, Foilyage, & Balayombre…what is it?
This is a question we're asked many times. Balayage is a French word meaning "to sweep" or "to paint" freehand style.
Simply put…. Balayage is a highlighting technique without the use of foils. Colourists will use a freehand technique painting strands of the hair to lightened for a sun kissed effect. Subtle lightening is more often than not achieved with a Balayage technique because there's no heat used. Stylists can place highlights exactly where they want them and control how thick or fine they are depending on the desired result.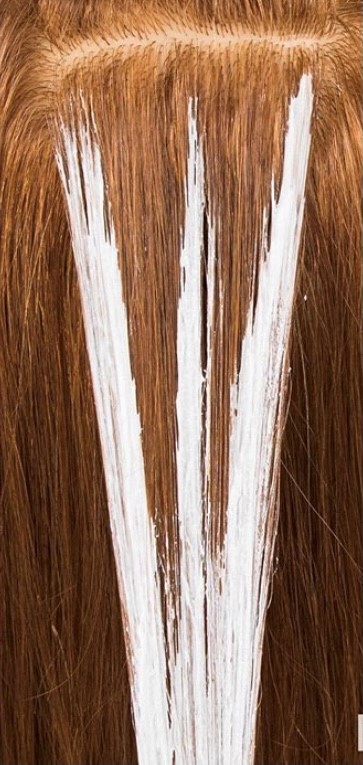 Over the last few years colourists have put their own individual spin on this techniques to incorporate foils too, hence the term Foilyage. Where as Balayage creates a subtle lightning sun kissed result ,Foilyage enables colourists to lift hair lighter when incorporating foils as well as freehand painting because lightening hair in foils creates heat providing a lighter lift result adding dimension to the hair.
BalayOmbre in a combination of Balayage freehand painting and Ombre which is when a colour starts off deep/rich at the roots then gradually melts into a paler washed out version towards the ends blending the colours beautifully.
Q: How do I know which technique to book in for?
Our stylists will decide which technique is needed based on the results required. During a colour consultation our stylists will assess the hair depth, condition, density and desired colour result and make an expert decision as to how this can be achieved using which colouring technique.
The great thing about any of these techniques is that each one is bespoke. Because of the freehand and optical aspect no two colours will be exact. The requirement and results can be adapted each time you visit the salon. One visit you may want the ends lifted slightly lighter the next visit you may want more face framing pieces, the choice is yours. No two heads of hair will leave the salon looking the same. Similar yes but not the same.
Q: How much will this cost me to have done?
All of these techniques take more time than any other colouring technique due to the creativity aspect. More tint will be used because almost all of the hair will need some form of colour applied to it to achieve a seamless blend from one tone into the other. Our price for Balayage , or Creative Colouring as it is also known, is priced on Consultation. We can't provide anyone with a quote without first seeing the hair and finding out what will be involved in achieving the desired result. Very often we will receive messages on social media asking how much it will cost for Balayage and we simply can't provide an answer without touching and seeing the hair in person so please don't think we're being vague or dodging the question.
If you are new to Caprio's Hair Studio or haven't had a Balayage colour before then you will be invited to visit the salon for a Colour Consultation prior to any booking. A skin Test will be carried out and possibly even a strand test to see how well the hair lifts. Once all this has been done you will be booked in for your colour service. During the Consultation we will provide you with an idea on how much it will cost you but also prepared you for any additionals such as extra tint or extra time charges so there's no nasty surprises when, for example, we have to double tone because your hair threw out more red/orange tones than we expected when lifting it lighter. If we haven't worked with your hair before we have no idea how it will react or how well it will lighten.
On average expect to pay in the region of £150 for a Balayage/Foilyage/Balayombre colour at Caprio's. This includes a Cut & Blow too but doesn't include treatments or extra tint usage.
Here's a link to our Price Guide Page: Hair Colouring | Caprios Hair Studio
Is Balayage a high maintenance?
No more than any other colour. There are things to consider though….
You may not need to visit the salon every 4 weeks to cover up any greys (unless you are grey) but you may need to visit to have a toner pulled through any warm tones that seep back through the lightened areas. Also, having hair lightened will change the texture and feel of the hair so regular conditioning treatments is defiantly something you need to invest in whether they're in salon treatments or professional home hair care products. They are a must.
If you want any hair colour to stay looking its best at all times then regular trips to the salon are the only way this can be achieved. The longer you leave it between salon visits the more colour work that will need doing when you do visit next. We recommend you have a toner with every Cut & Blow Dry visit. For example…. every 6 weeks book in for a toner, Cut & Blow Dry then 6 weeks after that book in for your full Balayage Colour and repeat.
Long hair gets tatty if it isn't shown some regular TLC. Just think what those strands of hair have been through over the years…. heat styling, summer holidays, chlorine, tied up, pinned up, brushed , coloured, bleached, blow dried and the list goes on and on. No head of hair can sustain all this abuse and stay looking healthy without a regular trip to the salon for a trim and treatment.
So if after reading all this advice, and seeing some of the beautiful colour results Team Caprio's have created using one of these techniques, you'd like to have a similar colour result contact us on 01384 402890 and book yourself in with either Jess or Lucy for a Colour Consultation.
Bring any pictures you've seen to give us an idea of what you like and what you don't like. Our Social Media pages are full of hair colour inspiration so take a look at these and screen shot the ones you like. This way we know the colour you see is a true representation and not been filtered in any way.
We very much look forward to seeing you in salon again soon. Hopefully lock down will soon be lifted and we can get back to doing what we do best.