GHD

- Straighteners & CUrlers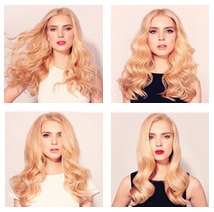 GHD has become the market leader in hair straighteners and considered to be the best available since being founded in 2001.
Not only are they capable of sleek silky straight hair that lasts, they can also achieve flicks and curls.
Straightening irons are available in Classic, Mini and Salon Styler size enabling  you to use them whatever the length of your hair, guys included.  Limited Edition hair styling irons are a collector's paradise creating a huge following around the world and not to be missed.
New to the already fabulous collection of straighteners is the Curve Range of Four curling tools. Classic curl Tong,  Soft curl Tong, Classic Wave Wand & Creative Wave Wand. Curling & straightening your hair never been easier  thanks to the fabulous GHD range.
So take the Stress out of your Tresses and let ghd® hair straighteners do the hard work. Caprio's Hair Studio is a certified ghd® Destiny Salon meaning we stock all the latest GHD products available.