Q:Are hair extensions for me?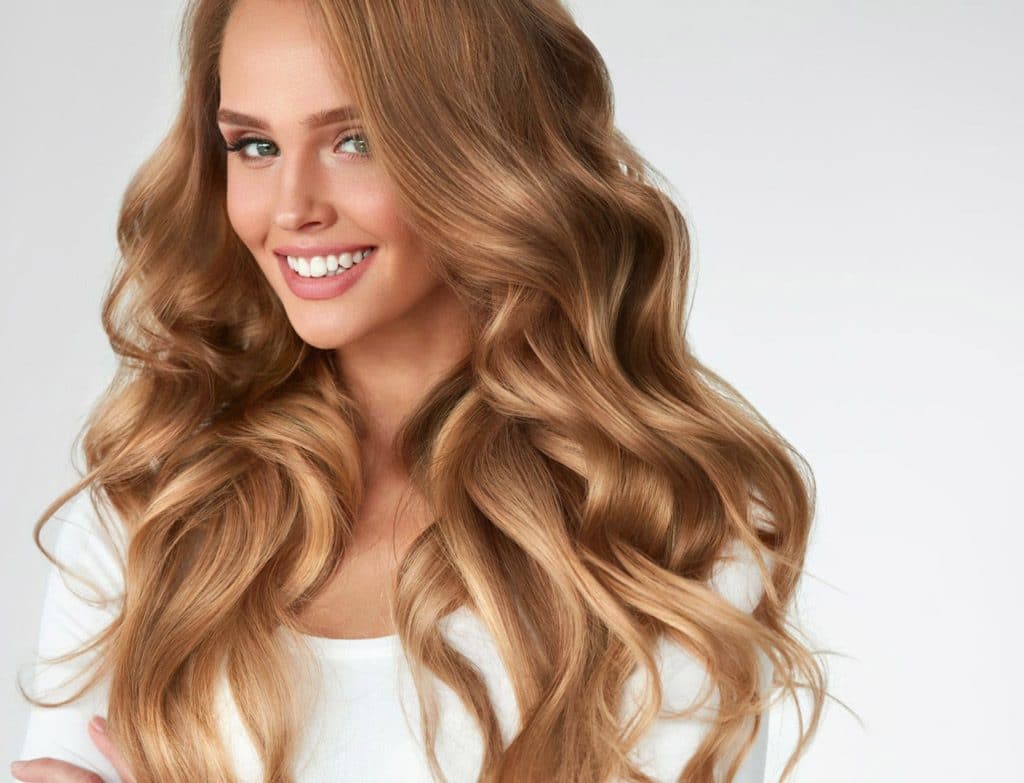 When you think of hair extensions do you think Rapunzel length locks tumbling past your waste. I wouldn't blame you if you did. However, hair extensions can be applied for various purposes. It may be that there are certain areas of your hair that don't grow, for instance, the side sections or maybe your hair grows to a certain length but then gets fine at the ends and simply won't grow any longer. It may be that you do want Rapunzel long hair and can't wait the many years it takes to get that long, whatever the issue hair extensions could very well solve it.
At Caprio's we've been applying hair extensions to hair for over 8 years. We've won awards for our hair extension work and we've won the hearts of many ladies with similar issues to those above by solving them with extensions.
Our hair plays a major role in how we feel. Bad hair days can set us off on the wrong foot foot the moment we get up if it won't do what we want it to do. The majority of our extension applications are to create thicker hair for our clients, however, we do plenty of applications to create more length too. Here's some examples….
Thicker hair but no extra length
This guests hair may not look very fine in the before image but I can assure you it is. This is probably about her fifth set of extensions. This set was applied purely for thickness only. Around 75 strands of hair, or Bonds as they are known in the extension world, have been applied mainly around the sides but scattered through the back too to blend. Having had fine hair all her life this guest said having extension in her hair not only thickened it but in the winter her head is so much warmer too….bonus!
You can see how much chunkier the base line of the hair is now, this enables the hair to be turned under when styling to create shape and soften the finished look.
Again the guest pictured above had an application to thicken her fine hair. You can see the difference between the before image where the ends of the hair are fine and wispy compared to the after image of beautiful thick bouncy hair that has density and volume at the ends.
To thicken and lengthen the sides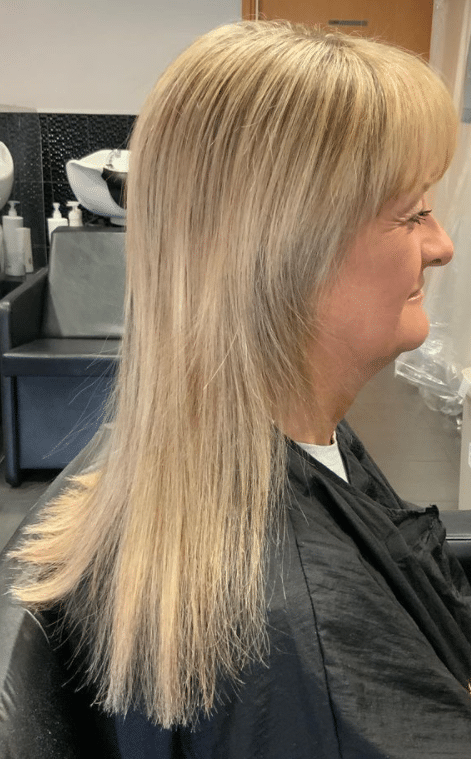 The sides of our hair takes the brunt of us tying it back, styling it, tucking it behind our ears and generally twiddling with it so it's no wonder it struggles to survive. Not only that but the hair around our hairline is more often than not the finest hairs on our head. Hair Extensions can be applied to lengthen this section of the hair. The guest above is a great example of how this works, although this application was applied throughout the whole of the hair to achieve thickness all around it needn't be, the extensions can be applied just through the side sections then cut to match the longest length or to blend with your own hair at the longest point.
We generally find when extensions are applied for the purpose of thickening side sections the sides do grow as they are given the chance to grow and not take the brunt of all the styling, the hair extension does that. Because your own hair is incased within the extension it tends to get protected hence giving it a rest from all the heat styling and tension on being tied back.
Additional Length
It takes years and years to grow our hair, some more years than others and for some the hair will only ever reach a certain length. Hair extensions can be applied as long as 50cm. The most length we add on a regular basis is 30cm to 40cm. This is where full head applications are required. The right amount of bonds have to be applied to match the thickness of the hair. If you have thick hair then you will need more bonds than someone with finer hair which in turn will cost more too. The guest above will have paid in the region of £700 for 125 bonds. A duo of colours have been used blend with her own hair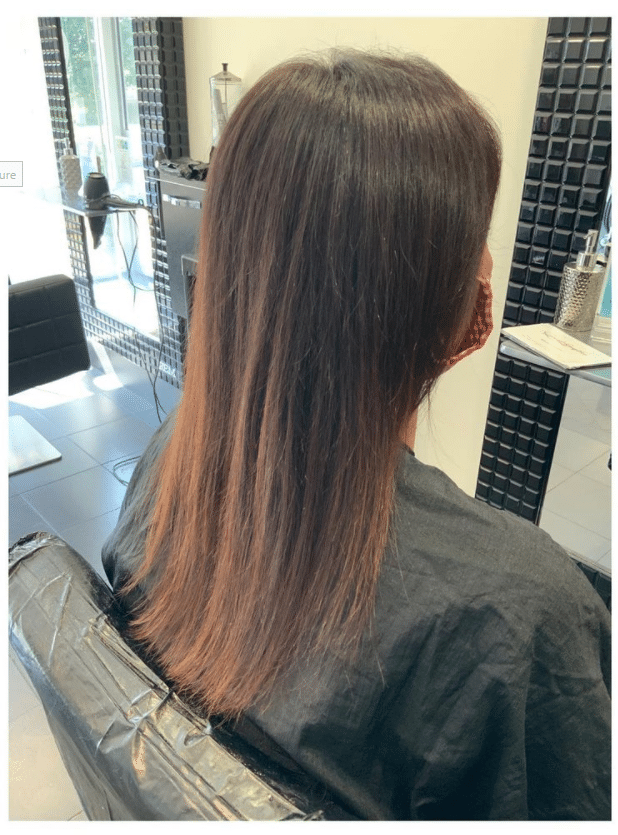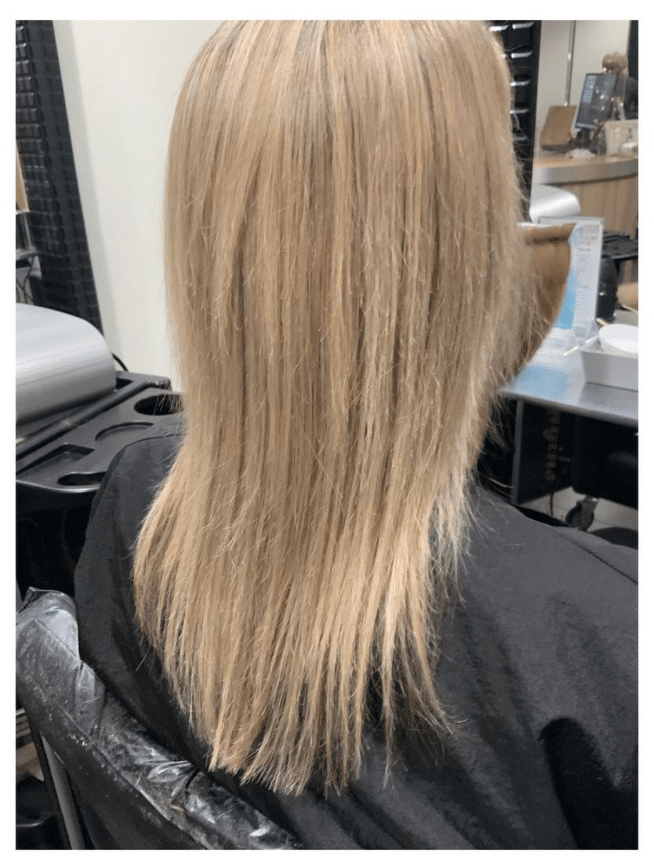 All the guests above wanted thicker, longer fuller hair….and we delivered just that.
But there are other uses for hair extensions….Colour creations! We use Great Lengths hair extensions which have over 60 colour choices. This means we can match pretty much everyone's hair extensions to their own hair colour, and if we can't match it because the extensions are 100% human Hair this means we can colour it to match should we need to. Also available in Great Lengths extensions are a range called FLOW STRANDS. This range helps us matched up or create an Ombre/Balayage colour effect through the hair.
Colour Creations
This guest has dark brunette hair but rather than have any chemicals such as bleach on her hair we have applied Great Lengths Flow Strands to create this beautiful Balayage colour result. Not only do we achieve the colour she craved but she now has thicker longer hair too without and chemical damage.
Application Technique
Now that you see the results we can achieve with hair extensions you may be wondering how they are applied.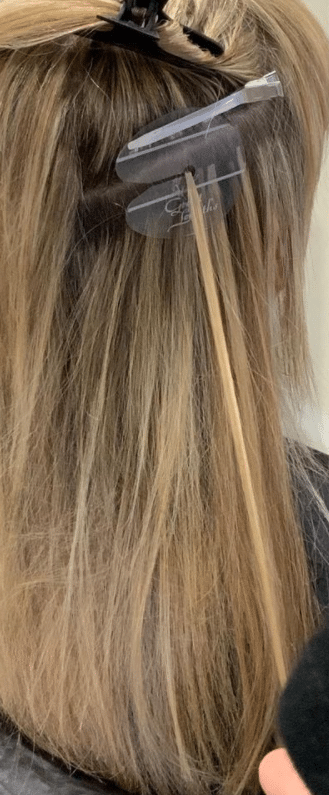 We use a COLD FUSION application. Rather than heat being used to bond the extension and the hair together, Cold Fusion is a vibrating tool, so unlike many other techniques, we do not use heat. Each individual bond is carefully and expertly folded around each strand of your hair just below the root so as not to cause any friction on the hair. It is a timely service taking up to 4-5 hours for a full head application, but ….it's much quicker than waiting years and years for your hair to grow
If you've decided thicker longer hair is something you crave then please get in touch and we will arrange an Extension Consultation in the salon. We will provide you with a quote, match up your hair colour, check your hair is suitable for extensions and make sure you have all the information you need to look after them.
Due to Covid-19 LockDown restrictions, the salon is currently closed. As soon as we have a date to re-open it will be published on our website, just click on the COVID-19 HUB on our home page or come back to the BLOG page to see all updates.
To READ MORE about our Hair extensions service Follow this link: 100% Human Hair Extensions in Kingswinford | Caprios Hair Studio
We very much look forward to hearing from you soon.