Team Caprio's Get Certified
COVID-19 UPDATE
Day 45 of Coronavirus Lock Down!
With all the current uncertainty that comes with COVID-19 Team Caprio's have taken extra steps to ensure you feel at ease and comfortable in our salon in the knowledge that each one of us have completed a Certification in Barbicide. We are currently setting up Health & Safety measure within the salon to make sure we comply with Social Distance regulations so your visit to Caprio's Hair Studio is one you'll be happy to continue.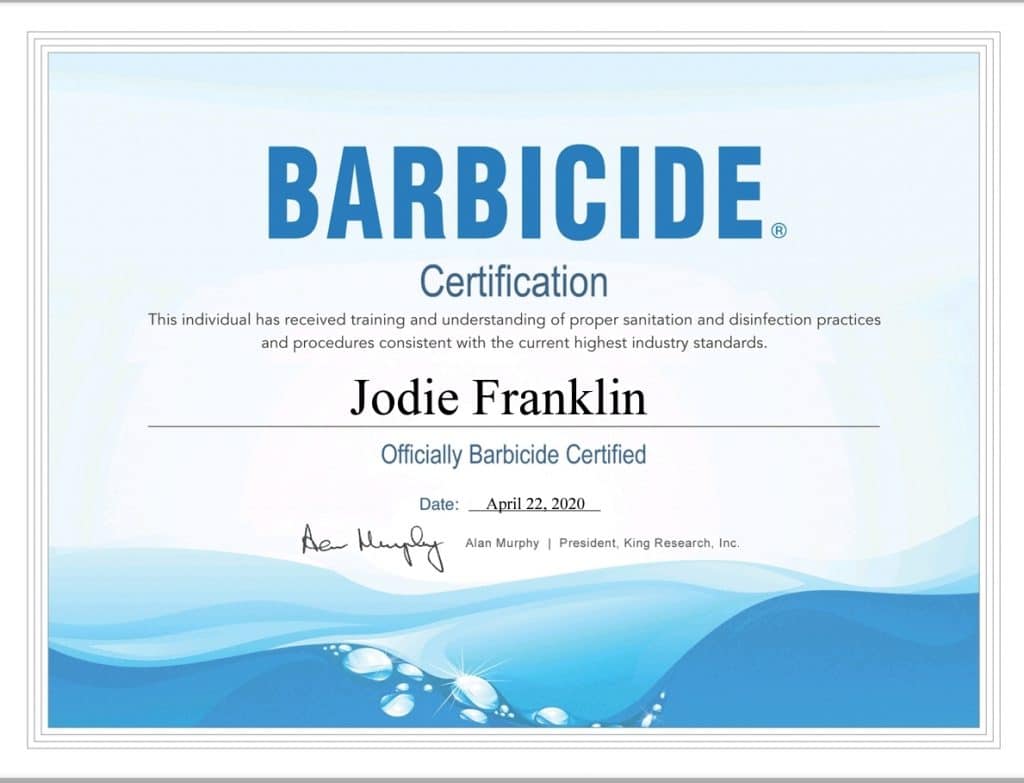 Barbicide is a disinfectant solution that has been(or should have been for some salons)used in hair salons, Beauty Salons, Spas and Barber shops for years and years. In fact it was invented in 1947 by Maurice King, so this just shows how long it has been in circulation. The solution has been tested in 3rd party labs and proven to be effective against Human Coronavirus including COVID-19.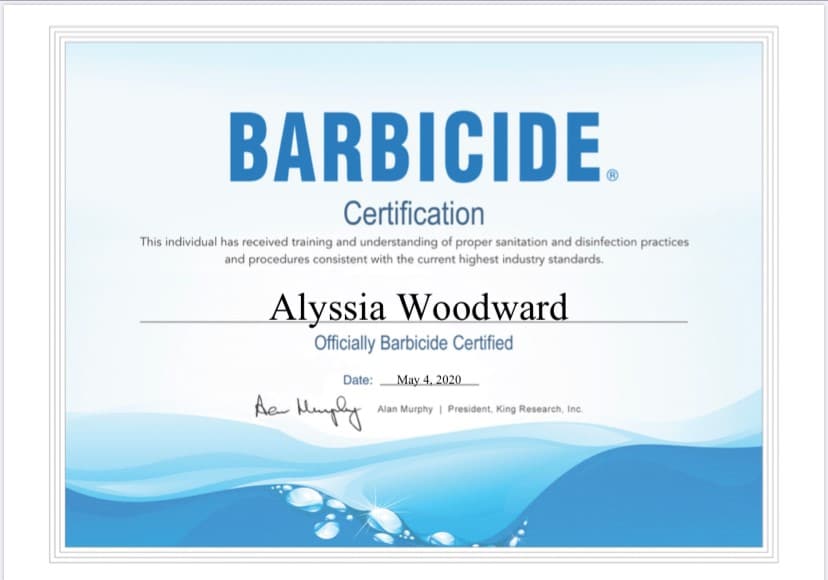 Each member of Team Caprio's has completed the training required with the use of Barbicide , taken the test and passed. This means that we can effectively ensure that the tools and equipment we will be using on your hair have been cleaned and disinfected after every use. We have implemented procedures, polices and measures into the salon day to day routine following the guideline provided by Barbicide.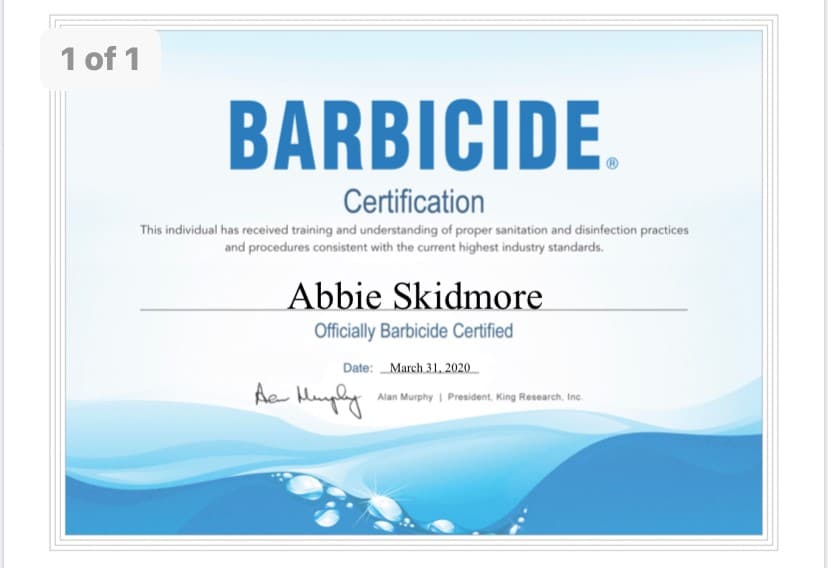 You may not have noticed our jars of Barbicide Solution dotted around the salon before However, I'm sure you will now. The team have already taken part in a team meeting( our first ever virtual meeting!)during which we covered all Health & Safety precautions that need to be put into place regarding sterilisation, disinfection and contact contamination around the salon environment.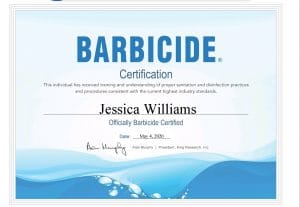 We hope that by going this extra length to ensure our salon and the equipment we use is safe from contamination will put you all at ease. There will be more information to come regarding addition measures implemted into the salon following shortly.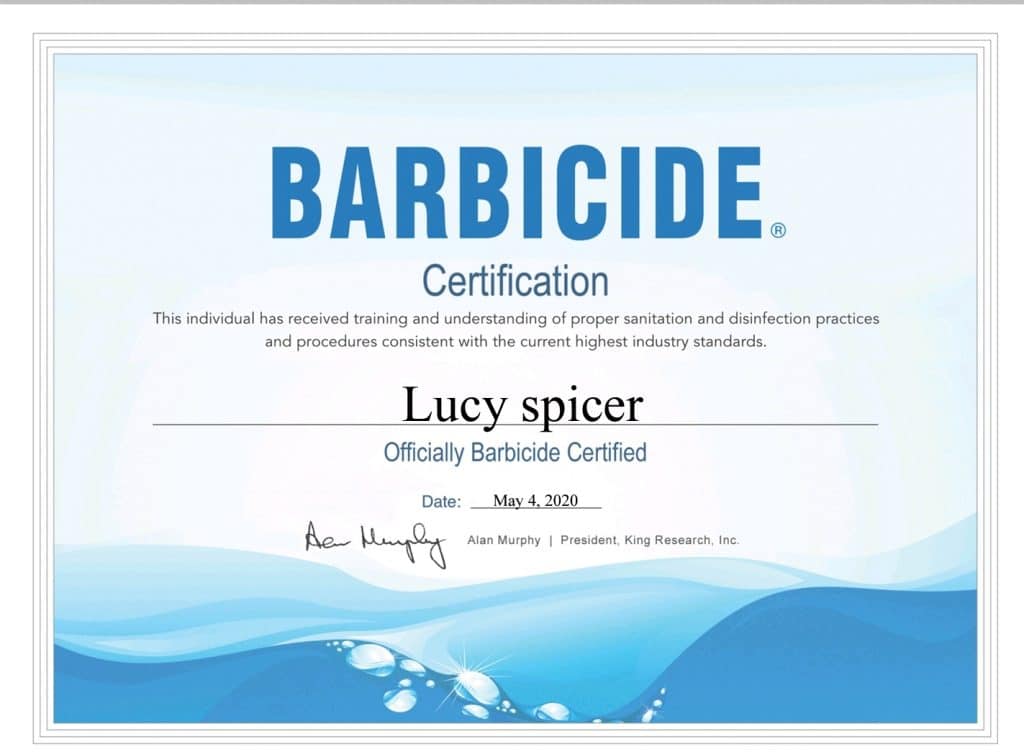 We take the current situation very seriously. Hopefully we will all be able to emerge from Cornonavirus Lock Down in the very near future and all be able to get our hair Cut and Coloured again. 45 days is a looonnng time without a hair cut and/or colour! Before we can colour your hair then there will be certain questions and information regarding what you've been using on your hair that we will require from you. This will ensure no adverse reactions will occur form the cross over of certain products. Our team are here to ensure this doesn't happen.
Keep visiting our blog page where we will provide any information on hair care, Social Distancing measures in salon and general hair advice. Some of the info will be included on our social media sites however most of it will be published on here as not everyone is on Instagram or Facebook. We will continue to send out emails for those of you signed up to our newsletters. If you don't already receive these and you would like to then please drop me an email at : jbtoop@live.com and I will include you. Don't forget to check your JUNK mail in case it lands in there the first time.
We very much look forward to seeing you in salon very soon
With Love
Jo X