Graduate Stylist Abbie has chosen the following transformations as her top three most creative, challenging or impressive before and after colour creations. Very often clients will have a picture of the style and/or colour they'd like to achieve. As Stylist we have to take a lot of things into account and assess whether or not their expectations are achievable. Abbie is currently at college working her way through Advanced Hairdressing NVQ Level 3 so she's the least experienced of the team but producing some lovely colour work. Here she takes us through how she assessed each transformation and how she went about creating them
Transformation No 1
Clients Expectations – Client requested a much lighter , ash tone
Points to consider- This client was new to the salon so Abbie hadn't worked with her hair before so main priority was to establish the colour history, what chemical services had this head of hair been through over the last 6-12months. Also , what is was she didn't like about her hair as it was, it turned out she had not had hair coloured for a while and didn't like the warmth , brassy tones she had running through it.
Summary
A technique called back to back foils was my chosen colour technique which gives the appearance of a full head colour with a softer regrowth line, the clients hair had a lot of pre-colour banding from previous colouring so this technique was perfect to blend this out.
A double toner was used to give the client the clean, ash result she wanted
After Care
The after care products recommended to use at home will help with the condition and strength of the hair due to it being long, having had numerous colour services over the years.
1)) Total Results Re-Bond Trio- For weakened, over processed hair . Leaves the hair stronger, revitalized and smoother . Kit contains Shampoo, Pre-Conditioner and Conditioner.
2) Milkshake Silver Shampoo– This shampoo contains a purple pigment, Organic Berry Extracts, Milk Proteins ( hair is made up of 90% protein so this is an important ingredient for the hair) and Integrity 41 which helps to prevent colour fade.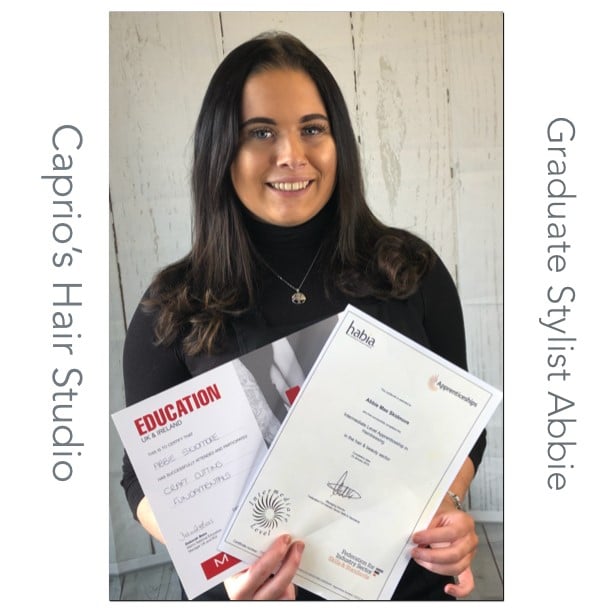 Blonde hair is high maintenance . To keep it looking its best it needs to be looked after. All the ingredients in the home hair care products will help maintain a healthy blonde hair colour.
Transformation #2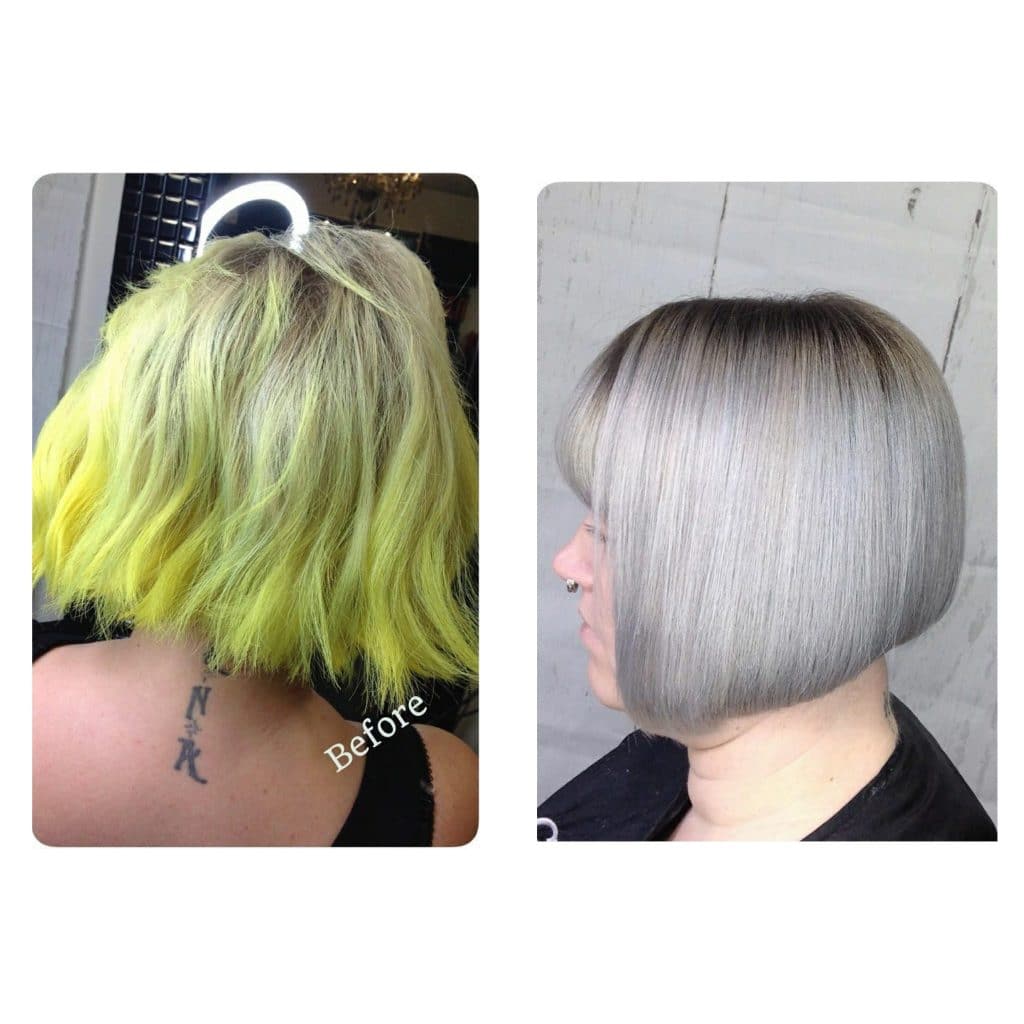 Client Expectations – To remove the neon green/yellow colour and replace it with a grey/ash blonde
Points to consider- Having had coloured the hair a bright neon yellow/green herself at home bright colour meant I wasn't sure how the hair would react to being lifted out . The condition of the hair was compromised from previous colouring services so I needed to protect the the condition
Summary
A pre chemical treatment was used to reinforce hair structure and protect condition prior to lifting
A low and slow method was used to protect the integrity of the hair while lifting out the home/crazy colour
between myself and my client we decided on a root stretch to blend out the clients natural colour making this colour low maintenance
Once to colour was removed and the hair had reached a safe desired level of lift I applied matrix coloursync toner to create a clean, ash result.
After Care
Products needed to maintain colour vibrancy and condition at home are: 1)
1) Milkshake Colour maintainer shampoo and conditioner- These will help to maintain and prolong the colour vibrancy
2) Milkshake whipped cream– A leave in foam conditioner that not only helps with detangling hair but will also help to improve the condition and protect the colour tone.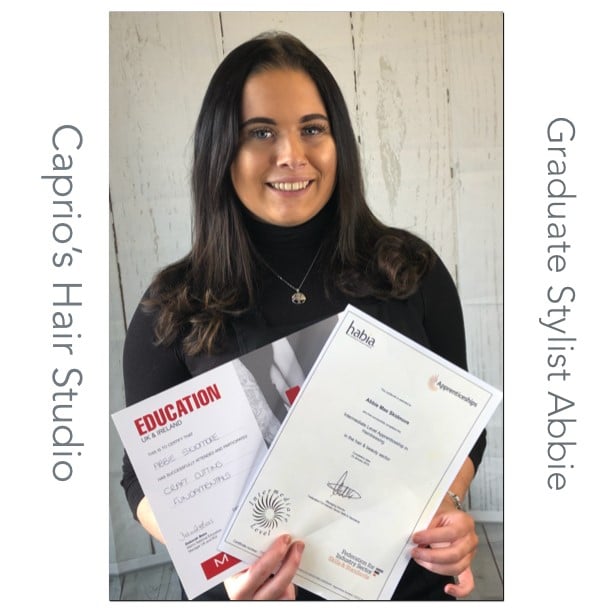 Working with blonde hair is challenging especially transformations like these. It's very rewarding when I achieve a clients expectation and even more so when I exceed them
Transformation #3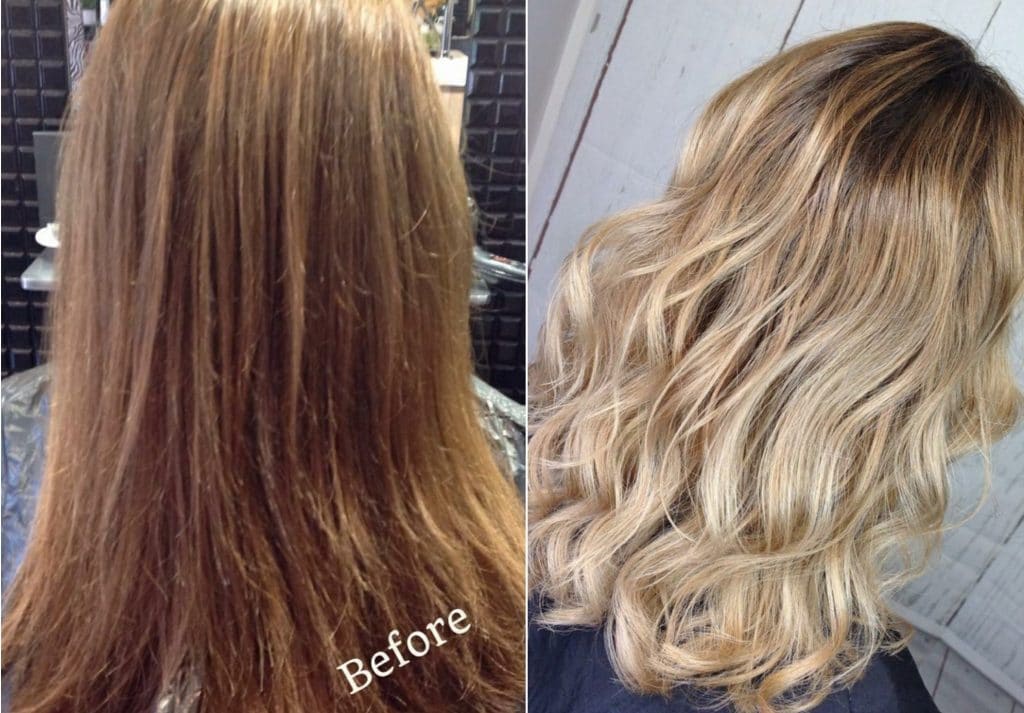 Clients Expectations – Client felt her hair was dull, lacked interest and was an uneven colour.
Points to consider- This client was new to the salon so I hadn't worked with the hair before. My main priority was to establish what colour services had been carried out on the hair over the last 6-12 months. What her colour expectations were and if I could achieve them in one appointment sitting
Summary
Client wanted a good inch of the length of her hair to create a manageable lob
She preferred warmer mocha blonde tones, they suited the clients skin tone perfectly
Used a natural colour root drag technique for low maintenance with a free hand balayage to lift and tone the ends
Creating an effortless looking result with a natural result
After Care
My recommendation for home hair care were the following products:
1) Milkshake Colour Maintainer Shampoo & Conditioner – to help maintain colour, provide shine and condition giving longevity to the colour.
2) Milkshake Whipped Cream – no rinse conditioning and protective creamy foam for all hair types. helps to detangle too.
3) Ghd Heat Protection – Guards hair against heat damage when sprayed evenly throughout the hair before using any heat hair tool .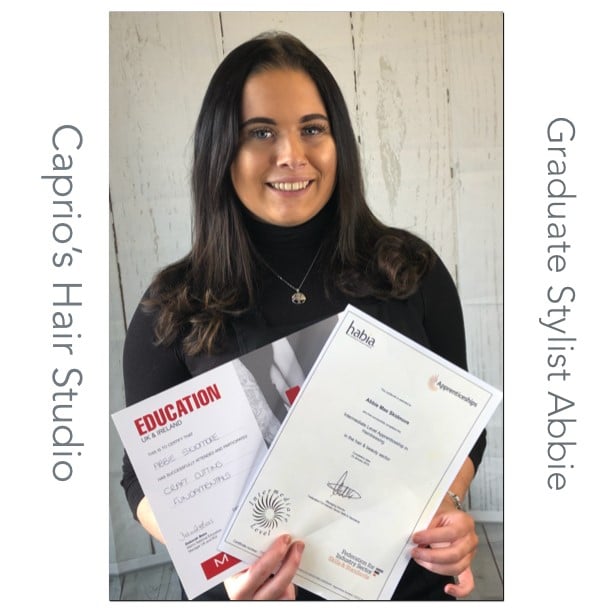 Most of the time colour expectations can be achieved quickly, however, there are others that take more than one appointment sitting.