Hair Designer Laura
Team Caprio's have taken some time over the lock down period to re-view their top three transformations created in salon. These are colours and /or styles they believe had a great transformation impact or were a skills challenge.
Colouring hair isn't just a case of choosing a colour and whacking it on. There's underlying pigments to consider, the porosity of the hair and much much more. In this article Hair Designer Laura talks us through three of her most challenging and/or gratifying transformation's created earlier in the year.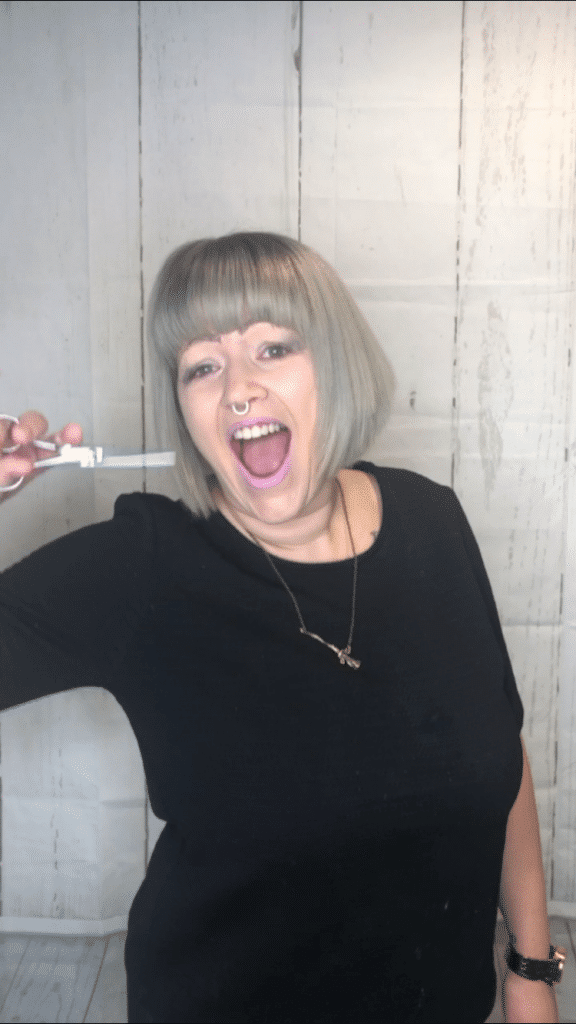 'Hi everyone this is Laura and I'm a Hair Designer at Caprios Hair Studio. I would like to introduce you to my top 3 fav before and after images during my time at Caprios.'
Transformation #1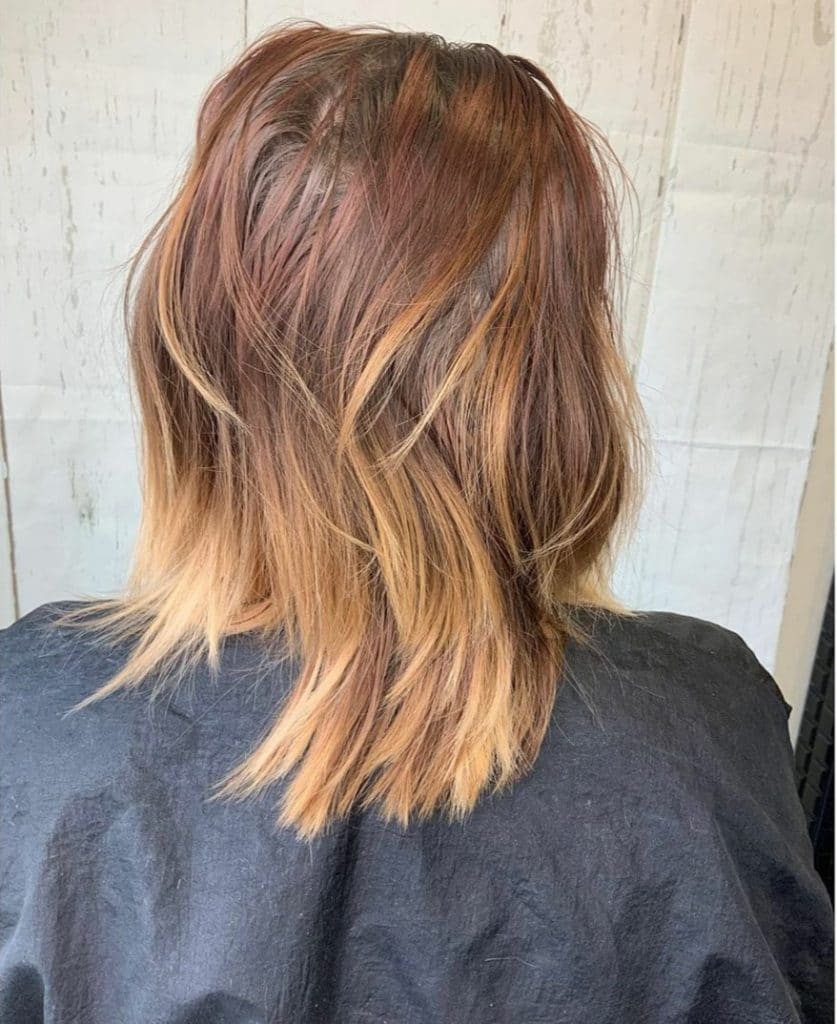 This is my #1 most gratifying transformation because it was the most dramatic transformation i did this year, it really is a striking image (and also been shared by the brand Matrix on their own social media sites!!!)
Here's some background on this client……
I have been doing this clients hair for many years, she has followed me from previous salons and always let's me have free reign on her hair which as a hairdresser is super fun.
When the client arrived she had four layers of colour banding so a different formula had to be mixed for each band. I used an additive called Bond Ultim8 in each formula to preserve the integrity of the hair. After lifting out the colour banding and achieving a more even canvas I could start to carry out the bold fashion shades .I used Matrix SoColour Cult in Flamenco Fuchsia ,melted into Starfish Coral and Sparkling Rose.
Following on from the colour process I used a product called Laminator to seal the cuticles, lock in the bold colours. Matrix Total Results 'Keep Me Vivid' range was used to help prevent colour fade.
For the styling of this client the 'Keep Me Vivid Velvetiser' was applied for longevity of colour brightness and beautiful shine on hair during styling.
A long bob was cut in and grade 2 shaved around the clients one ear for a dramatic under cut effect.
Transformation #2
My second transformation was a colour correction, years of home colouring had left this client with a dull coppery shade and wanted o achieve a cleaner lighter blonde which would be low maintenance with her natural silvery hair. Having had numerous applications of colour overlapped on the ends meant having to address these first.
The next stage was to eliminate the brassy tones so I used Matrix express toners Anti Brass and Anti Yellow on the specific areas . Again Matrix Bond Ultim8 was added to each formula to seal in the cuticles and prevent any damage caused by bleaching the hair. The whole colouring process took around 3 and a half hours in total.
Styling wise Milkshake Silver Shine Mousse was added as a leave in conditioner. I created a choppy textured cut similar to a bob. Being as the client had been cutting her hair at home I neede to blend and correct certain areas of the cut.
As for after care the client was advised to take home Milk_Shake Silver Shine Shampoo and Conditioner to eliminate any yellow tones that may appear between appointments, she was also recommended to visit us to have a toner service in-between appointments to keep the colour looking fresh.
Transformation #3
My third transformation is a work in progress. This is a long standing client of mine who had been dark for a while due to home colouring and wanted to start the process of going lighter, so after a in depth conversation between us we decided to go the most gentle route as to avoid stress to the hair, foils were added to the clients hair to lift and lighten, weaving our strands of hair creating a beautiful multi tonal result.
My client only wanted a minimal trim on this visit which was fine, howver I did recommend regularl trims in salon to remove and dry split ends and to cut away the build up of colour overlap from the years of home colouring. This will aid the lightening process as lifting out years of colour will take time.
A bouncy blow dry with GHD curls finished off the look and we agreed that we would lighten the hair up a little each time . The after care range purchased by my client was the Matrix Total Results Bond System shampoo and conditioner to continue using at home, I also discussed avoiding too much heat and stress on the hair which would ensure a healthy strong blonde in the future.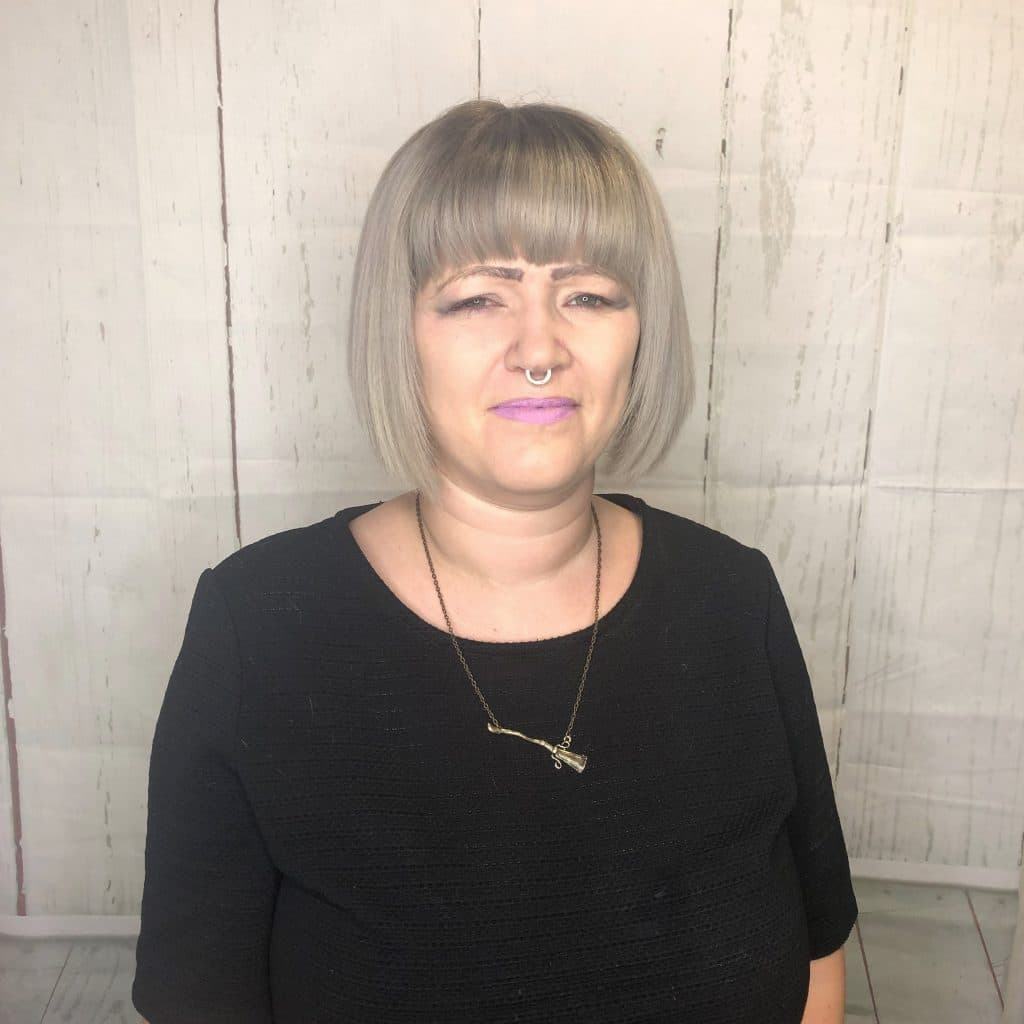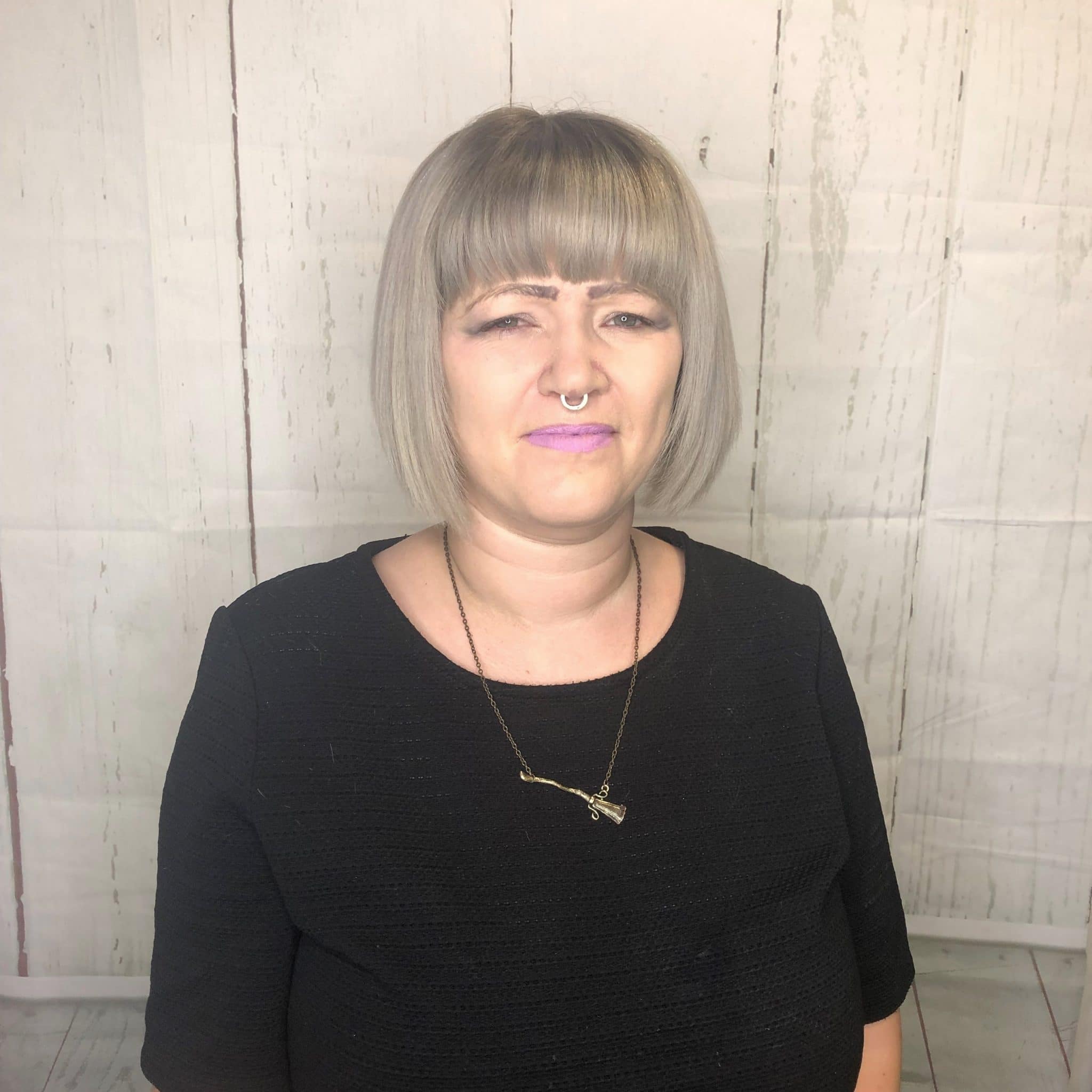 Hope you enjoyed viewing some of my work. If you would like to book an appointment with me then please pick up the phone and call now. I very much look forward to seeing you all in salon again soon. With Love from Laura XX