Caprio's Hair Studio in Kingswinford, West Midlands specialise in all things hair care and treatments and therefore is happy to provide our customers with Beautiful Blondes Toner for Blonde hair. As specialists, we understand that the colouring of hair needs the utmost care to make sure it stays healthy and vibrant, and that's why we choose the industry-leading toner for blonde hair to use on our clients.
A toner for blonde hair toner is a substance that can be used to repair or personalise your hair colour. It is used as a professional colour treatment to add natural or more noticeable tones. As a result, it improves the tone of your hair. How? By achieving a professional polished appearance. Toner can only be used on hair that has been pre-lightened or coloured. It is most typically used on blonde hair, but it can also benefit brunettes and redheads.
When you lighten your hair, the bleach must pass through each of those pigments in order to remove the colour. Your hair may still have brassy undertones depending on how long you keep the bleach in. This is where toner for blonde hair comes in handy.
Toner for blonde hair alters the undertone of your hair. It will not entirely change the colour of your hair, but it will allow you to change the tint of your naturally blonde or lightened strands. In a word, hair toner products assist you to attain a shinier, healthier, more natural-looking colour by neutralising undesirable warm or brassy tones.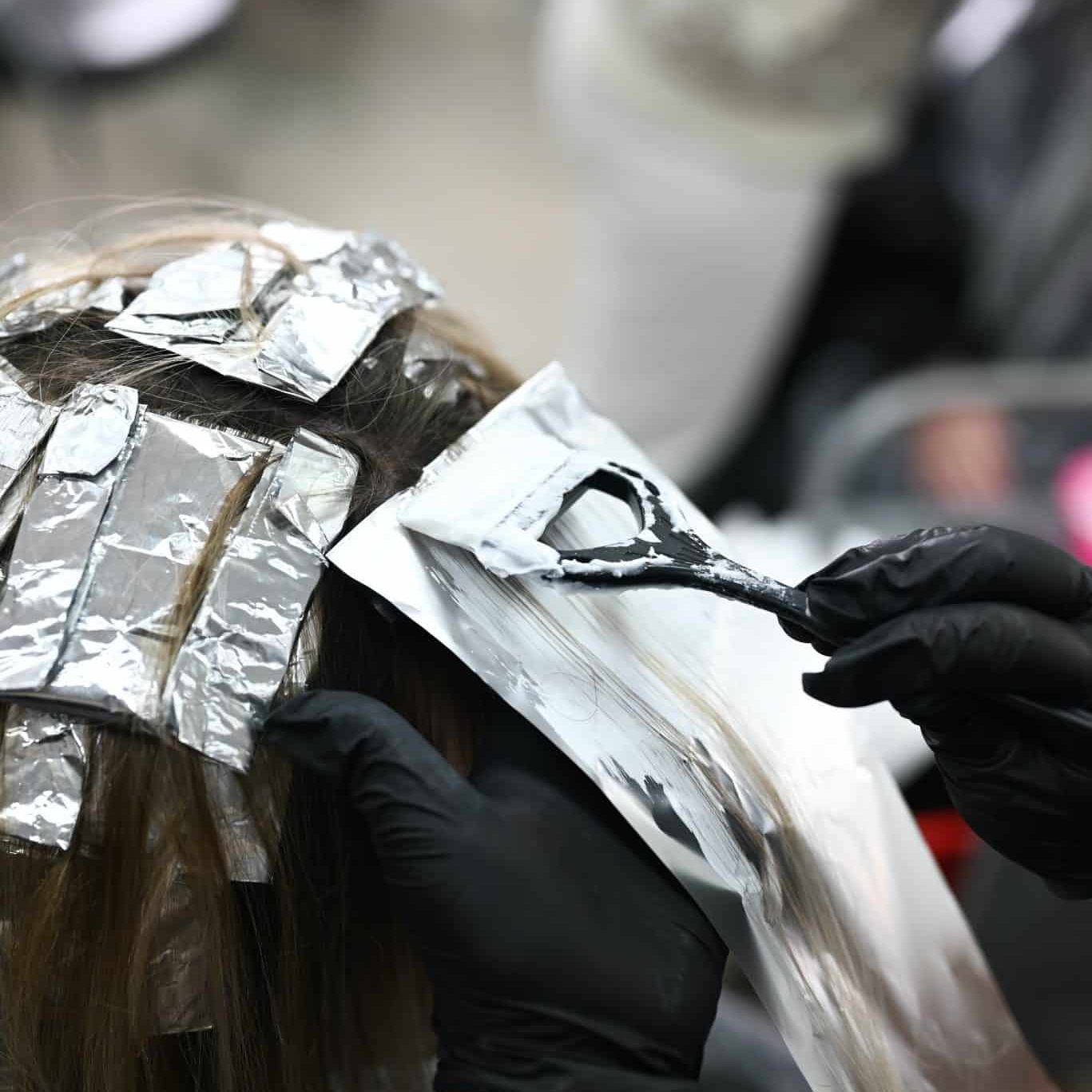 Importance Of Choosing The Right Toner For Blonde Hair
Whether you use a purple shampoo to achieve that ice-white blonde and remove any brassiness, or a touch of pastel pink for a rose gold impression, blonde hair is a blank canvas just waiting to be toned. Furthermore, a proper toner for blonde hair can help extend the longevity and brilliance of your hair colour, allowing you to go longer between salon visits.
Determine your desired final colour and select a toner that will work to neutralise undesirable pigments to achieve the cool, natural-looking blonde you desire. A blue toner is your best chance for cancelling out orange tones to get a dark, ashy blonde or light brown. Do you want a platinum or silvery blonde? To erase yellow overtones, use a violet-based toner.
You will need to visit the salon more frequently if you are not a natural blonde, unfortunately. To neutralise those irritating brassy, yellow, or drab tones that creep in, blonde colours should be toned or cleansed thoroughly in between root touch-ups with our specialised toner for blonde hair formula. Most of the time, this may be accomplished by using professional blonde shampoo and conditioner, but in rare circumstances, a toner application may be required.
When you choose Caprio's Hair Studio for all your hair needs including haircuts, toner for blonde hair, colouring, hair extensions, Non-Chemical hair straightening, event hair styling, and Gents hair cuts, we always ensure to provide our clients with affordable yet aesthetic haircuts to be proud of! Moreover, we take great pride in being informed, friendly, and professional in order to ensure that your visit to Caprio's hair salon is one you will want to repeat.
As evidenced by the Testimonials, many of our clients have been with us for a long time and consistently commend our great customer service and true sense of cooperation. As a result, whether you are a first-time visitor or a long-term client, we go out of our way to make you feel special, welcomed, and important.
Book A Consultation Today
If you are in need of a specialist hair salon that can provide you with toner for blonde hair that leaves hair feeling refreshed and healthy, then get in touch to book a consultation with us today. Alternatively, directly call the salon to speak to a member of our friendly team on 01384 402890.