Great Lengths host their prestigious hair extension awards in the UK biannually and once again Caprio's Hair Studio are one of the top three salons chosen as finalists for what is probably one of the most important categories in our opinion.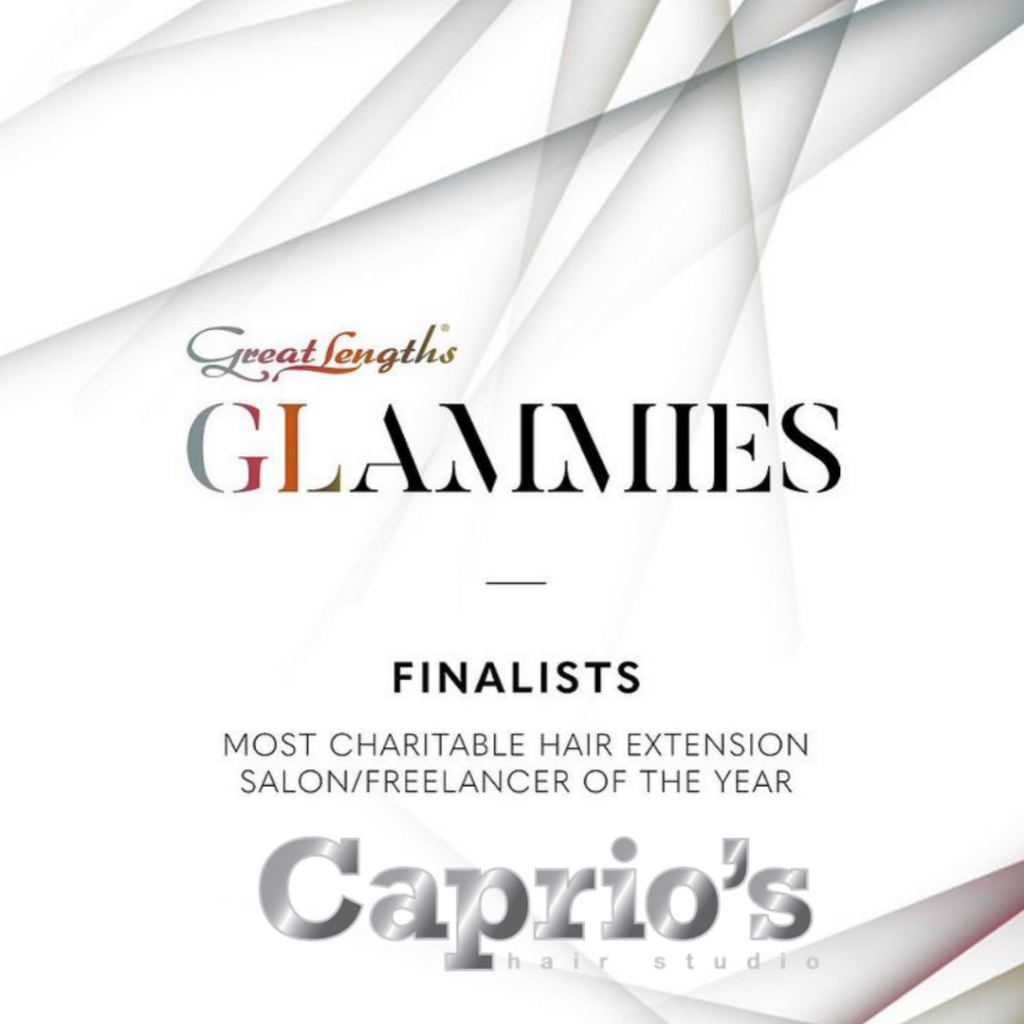 Over the last 10 years we have featured as finalists and as a winning salon for the following:
Winners of Silver Salon of The Year 2014/15
Finalist of Gold Salon Of The Year 2016/17
Finalist of Gold Salon of The Year 2018/19
Finalist Classic Volume Creation of the Year 2016/17
Finalist Most Charitable Hair Extension salon of The Year 2020/21
This year the Most Charitable Salon of The Year is a new category and one we are very very proud to be a finalist for.
The Most Charitable Salon is awarded to the salon that has donated the most hair extensions to The Little Princesses Trust. This trust collects hair and hair extensions that have been donated so they can produce real hair wigs for children that are undergoing treatment for cancer and have as a result lost their own hair. How amazing is that!
We all know how important our hair is to our self esteem and confidence. Being a child can be a tough time when your trying to fit in with your peers and find your way in the world without having to do it whilst going through cancer treatment that has robbed them of their hair. So you see why this charity is so important and why we are so proud to have helped make a difference.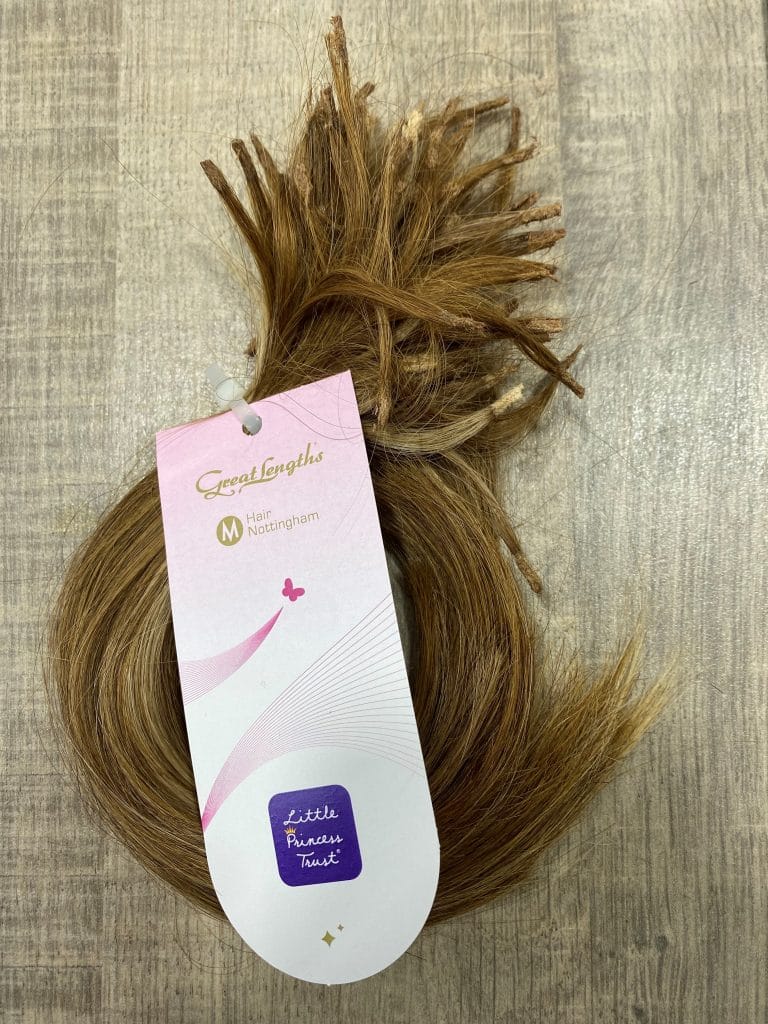 When hair extensions are ready to be changed rather than take the old extensions out and reapply the same hair extensions we apply new fresh super lush extensions. Some salons apply the old hair but we personally don't and don't like doing so because the bond between the clients own hair and the old re-bonded extension just isn't as discreet or as neat as applying new hair. Not only that but when you think what the extensions have been through during the 3-6 months they've been in the hair, numerous chemical colours, heat damage from styling tools, sunny holiday damage, not to mention the times its been dragged through hair bands and bobbles, having new hair applied is the obvious choice.
After we have removed the old extensions they are bound into bundles with a Little Princess donation tag attached then sent off to the charity so they can process the hair and turn it into wigs.
So you see being nominated as one of the top three salons that have made the most hair donations is such a proud moment for us.
Winners will be announced by Great Lengths who will be hosting their GLAMMIES AWARDS in February 2022 so until then we have to wait but whether we win or not we will continue to donate as much hair as we can.
We are a Great Lengths GOLD SALON which is a true testimony to our expertise and experience in HAIR EXTENSIONS.
We'd like to say a massive THANK YOU to all our hair extension clients and encourage them to give themselves a pat on the back for helping us to become finalists.
Keep an eye on our social media posts and this blog for more information. For more information on The Little Princess Trust CLICK HERE