If you're looking for experienced Hair Stylists around Kingswinford, Stourbridge, Halesowen, Brierley Hill, and Kings Heath, Caprio's Hair Studio can provide you with fully qualified and quality hairdressers. As a local hairdressing studio, we have a team of specialists who provide a range of services to our customers, and as a unisex salon, we can treat and cut both men and women's hair.
Professional, Qualified Hair Stylists
Since 1998, Caprio's Hair Studio has offered top-notch hair services and our team of hair stylists are properly trained and skilled in all facets of hairdressing.
Caprio's places a strong priority on continuing education, and what sets us apart from the competition is our investment in the treatments we offer. Regular training is provided to all members of our staff, whether it be in-salon or at different training academies across the nation. Our expertise is in hair extensions, but we also have an in-salon colour master who gives us knowledge and skill in all facets of hair colouring, from basic colour to full colour correction.
Why Choose Caprio's Hair Studio?
The award-winning unisex hair salon Caprio's Hair Studio is located in Kingswinford, West Midlands. Winners of the Great Lengths "Silver Salon of the Year 2014–2015" award for exceptional performance and finalists for the Classic Creation–Volume 2016–2017 and Gold Salon of the Year 2016–17 awards.
To stay current on the newest hair colors and styles, all our hair stylists attend frequent training sessions that covers procedures like ammonia-free, permanent, semi-permanent, and even 10-minute developing colours. We can guarantee that there is something for everyone in this method.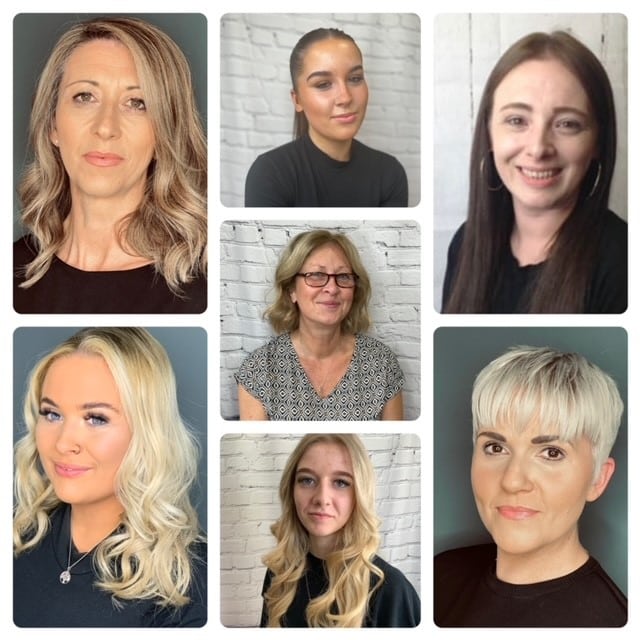 The Treatments We Provide
Haircuts, colours, hair extensions, and special occasion hair styling are all offered at Caprio's Hair Studio. Our hair stylists carry out a range of services to both men and women and are all highly trained to provide you with a haircut to be proud of. Our list of treatments includes:
At our hair salon, our team of qualified and experienced hair stylists will make an effort to determine your desired look and provide a quote accordingly. Though each client's needs and hair are unique, extra time may occasionally be needed to provide our high standard of service on longer or thicker hair; this will incur a fee. Each client will receive a free consultation so that a price can be quoted as accurately as feasible.
Since everyone's hair is unique, we occasionally may need to spend more time to achieve your desired hairstyle. You will be informed of any additional fees by our hair stylists and what's better is that in order to provide the most accurate price, all clients receive a free consultation.
Extensions typically last 3-6 months, though this varies from person to person. During this period, some people may progressively lose hair strands, especially if their hair is finer. All of this will be explained to you during the consultation process by your extension hair stylist.
Depending on the outcome you want, you can pick between a smooth system and a straightening system. Some visitors prefer the volume they currently have and don't want to flatten it; instead, they occasionally prefer to keep their hair wavy or curly, in which case the smoothing effect is appropriate for them. Others prefer total straightening because they wish to minimise volume and constantly wear their hair straight.
For that particular event, our team of experts can offer you guidance on prom night hairstyles, mother-of-the-bride hairstyles, wedding and bridesmaid hairstyles, and other equally important hairstyles. We provide a free consultation before scheduling your trial session so you may meet your hair stylist and discuss your needs.
At Caprio's in Kingswinford, Dudley, we can provide men and kids haircuts to suit their desired style with our professional team who have experience with blending and grades.