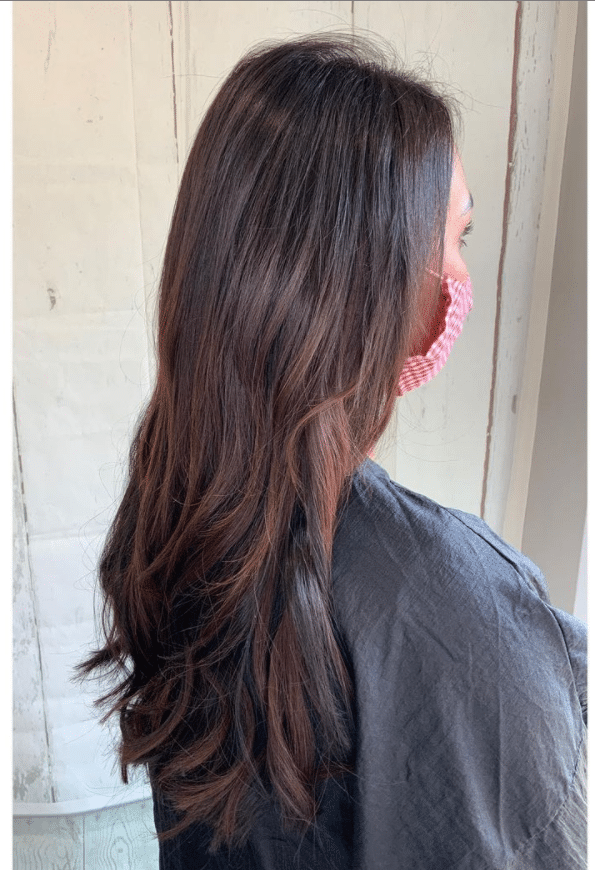 HAIR EXTENSIONS BRIERLEY HILL
Are you considering hair extensions? Caprio's Hair Studio based in Kingswinford, local to Brierley Hill, Halesowen, Stourbridge, and Dudley, offers a hair extension supply and fitting service. We source our hair extensions from Great Lengths who provide 100% human hair extensions that guarantee the origin, quality, ethnicity and traceability of the hair sourced. The hair delivers long-lasting results and does not damage as the polymer bonds are PH balanced.
All hair extensions that are fitted by our team at Caprio's are fitted using the 'cold fusion' method. The process includes the bonded being wrapped around a small supporting section of the hair and secured in place using the application method.
WHAT ARE THE BENEFITS OF HAIR EXTENSIONS?
Each individual will have their own benefits for hair extensions. However, some of the popular benefits include:
Hair extensions can add volume, length and thickness to your hair
Your hair extensions can be removed easily and will not damage your natural hair if the correct removal process is followed.
Fitting hair extensions will not damage your natural hair either.
Re-fitting of extensions will last a minimum of 6 weeks (this is completely dependent on your natural hair growth).
HAIR EXTENSION APPOINTMENT
During your consultation, we will discuss the look you want to achieve from hair extensions, costs and colour match your hair. It also gives you the opportunity to ask any questions you may have. If you choose to book in at Caprio's Hair Salon near Brierley Hill for your hair extension fitting, we will then schedule in a date for your fitting appointment and order your hair.
At your fitting appointment, one of our hair extensionists will fit your new hair for you and discuss aftercare and maintenance with you. Yet again, if you have any questions, please ask our extensionists.
Our salon near to Brierley Hill has been awarded for our efforts and work for hair extensions on multiple occasions. We are recognised as a 'gold' status salon with Great Lengths along with many other awards.
Contact us today to make an appointment for your hair extensions consultant. Call us on 01384 402 890 or fill out our online contact form.
We also provide hair extensions for customers local to Halesowen, Stourbridge, Kingswinford, and Dudley.