NEW products from Milk_Shake
New Products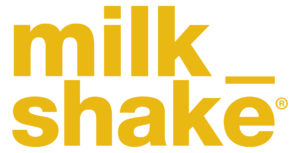 Team Caprio's are just Loving the new range of styling products from Milk_Shake. there are 8 products to choose from, Smoothing Cream, texturizing Spray, styling potion, volume mousse, Dry Shampoo and tow hairsprays one medium hold the other stronghold. The packaging is really neat in beautiful pastel shades of blue, pink lemons and mint. It's not very often we like a whole range of products but on this occasion ……we love them all!
Feel free to pop in and take a look at the range, they're reasonably priced from £13.99-£16.99 and providing your not overusing them then they'll last you a good few months.
To find out what our stylists like about this new range of styling products read our last blog posts 'I simply Can't live without'.