Provisional Bookings for July
COVID-19 UPDATE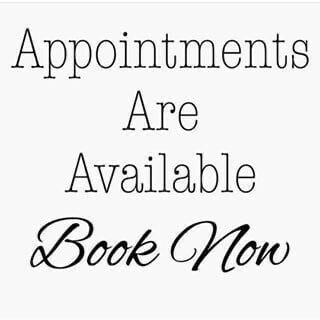 No doubt you will by now be aware that the government have provided us with a PROVISIONAL date we can reopen.
SATURDAY 4th JULY 2020 is the date we have been given. This is of course providing the risk level of Coronavirus and rate of infection is low.
The salon is being adapted to meet social distancing regulations so we will look a little different when you next visit. All this is being done to ensure all staff and clients can be as safe as possible in a salon environment. I will be sharing more info and photos of the new look salon in a few days time.
In the meantime I guess you want to know how you can book your salon appointment, of course you do!
As of WEDNESDAY 20th MAY 2020 the salon telephone number will be manned so you can call to make your provisional appointment
Simply call on the normal salon number…01384 402890….you can leave a message if the line is busy and I will get back to you asap
Our ON-LINE BOOKING facility has been temporarily suspended because the appointments need to be managed to ensure there's plenty of time in between services to keep everyone at a safe social distance
Every attempt will be made to secure you an appointment with your usual stylist on the date and time that most suits you.
Our team have been split into two so will be working on alternative days from 9am-9pm most days. Times will vary slightly as the weeks progress.
The salon will be open 7 days a week in order to try and accommodate as many appointments as possible
Some of you may have concerns regarding how safe it will be to visit our salon. All the info you require will be provided very shortly but for now I can assure you the measures currently being implemented will ensure the salon layout is the safest it can possibly be so don't hesitate to book in.
I know 4 weeks seems like such a long time away but the health & safety of the community must come first. Most people, myself included, are growing roots at a considerable rate but hey, So what!…we're all in this together. It really doesn't matter as long as we play our part in trying to save lives.
So for now I want to thank you all for your patients, supporting us through this very worrying time and to say ' Hang on in there the 4th of July will be here before you know it'
With Love
From

Jo and team Caprio's.
XX
Finally!