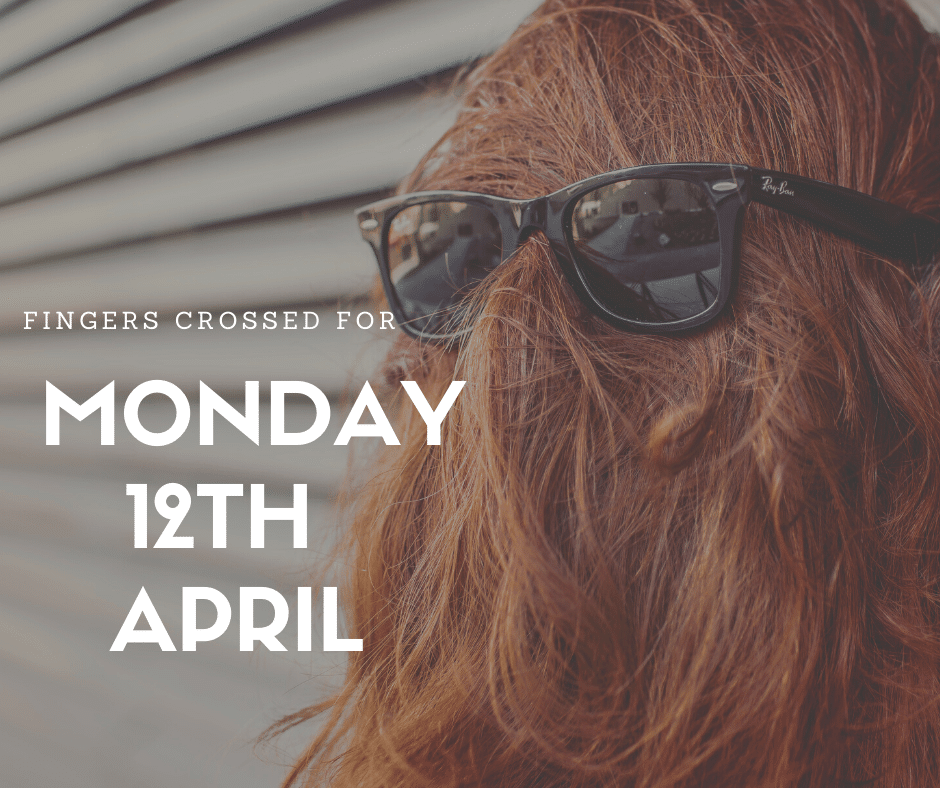 We are so pleased to be given a potential date to re-open the salon. Fingers crossed for Monday 12th April 2021.
The government have shared their roadmap out of Lock Down #3 with the nation and we are delighted to have a date in mind, it would have been better had it been earlier but we also appreciate it could have been later than this so we're happy.
The re-open dates provided by the government are provisional and providing the data allows we will know for definite the week before.
So with this in mind we will soon be taking provisional appointments. Yay!!!!!
What are we waiting for?
We are currently working on staff rotas and updating the salon diary so as soon as this is ready we will be in touch. Don't panic there's plenty of time to get you booked in. No doubt some of you will also be returning to work as non-essential retail re-opens that date too so hopefully for those of you that work in this sector; you will have more of an idea what days you'll be available to visit our salon shortly too. Oh and the week beginning 12th April is Easter holidays so the children will be off school that week, bear this in mind if need be.
Making an appointment
Our phone line is NOT currently open so please do not call the salon just yet.
We will be contacting those of you that already had a pre-booked appointment between 31st December and 10th April 2021, our regular long standing clients and our hair extension clients first.
We are aware of the urgency for those of you that have short hair(or used to before 16 wks of lock down!) , obvious root re-growth, hair extensions that need removing, yellowing blondes and gents clipper cuts. You are all in desperate need of a salon visit. But then so are those of you with ends that are splitting up-to your earlobes and fringes that no longer represent a fringe. We will do as much as we physically can to see you all as soon as we can.
This will be our third lock down release so we have a procedure in place. Keep an eye on your inbox for updates regarding making an appointment, Social Media posts, text messages and Mail too. We will NOT be opening our on-line booking facility until we are confident we have accommodated all existing Caprio's Clients first. We will be operating a waiting list so please feel free to call us when the phone line is open and we will happily take your details and do everything we can to accommodate you.
It's so exciting to think we can open our business again, hopefully this will be the last lock down any of us has to experience.
Role on 12th April….7 weeks and counting!