We're hear to listen…..tell us your hair concerns.
We've been in Coronavirus Lock Down for two weeks now. It's not been easy for any of us I don't think but what has been reassuring is the amount of people we hear on TV, the radio and Social Media saying the one thing they miss the most is not being able to have their hair cut, coloured etc. Our hair plays a vital role in how we feel so I'm going to share some of the questions I've been receiving from some of our Clients and followers. Hopefully it may answer some of the concerns you have about your own hair.
Q: My hair has become very dry on the ends. What can I do to combat this?
A: We recommend having your hair cut every 4-8 weeks. 4 Weeks for those of you with short structured hair styles, 5-8 weeks for those of you with mid-length bobs to longer hair styles. Unfortunately, this isn't possible at the moment with every salon on Coronavirus Lock Down. However, there are a couple of things you can do to provide your hair with the extra nourishment it needs to moisturise dry split ends until the hairdressers scissors can trim them away.
#1– make sure you get maximum benefit from you conditioner by towel drying your hair before you apply the conditioner. The amount of water left in the hair will dilute the conditioner so by towel drying it first ensures you get maximum conditioning results from the product. Leave it on for 5-10 mins…..its not like you're going anywhere right now so use this time to treat your hair.
#2- Reduce the amount of heat you use on your hair. Give your hair a break from the straighteners whilst you can. You'll certainly see the benefits in no time at all.
Q:My grey roots are starting to grow back through. Shall I colour them myself with a home colour?
A: If you're very grey naturally then they will start to show within 3-4 weeks. We do not endorse home hair colours for many reason. You can read these reason on my last Blog article 'Step away from the Home Hair Dye'.
If you can hold out, then brilliant! If not then we recommend a brand called COLOURWOW. They do a mineral powder pallet( similar to an eyeshadow) that comes with an application brush and mirror. Simply brush on the powder to the roots on show(no need to go all through the hair nobody can see it) and that's it! Its swim, sweat and rain proof so won't cause any embarrassing moments with it running down your face. Being a brush on powder it won't spray all over the carpet like other well known brands and you can control exactly where you put it rather than it spraying onto the rest of the hair that doesn't need colouring.
COLOURWOW is available in over 7 shades and costs £28.50
Alternatively INDOLA do a coloured hair mousse, there's so many colours to choose from you will absolutely get one for your color. It'll tied you over until we re-open…..I'm certain of it! Click Here to find out more
Q: What do I do if i run out of my professional hair care products?
A: Firstly, I'm so happy to hear that the products we recommended to you are another 'Can't live without'. There's nothing more I would like than to provide clients with a home delivery service but the Government have insisted WE STAY AT HOME! Having people running backwards and forwards to the salon then to the post office and/or door steps really does go against Government restrictions. I'm happy to post out products once per week if people need me to. Obviously, there will be a Post & Packaging fee on top of the product purchase. If this is something you're interested in then please get in touch.
Q:How do I cut my own fringe?
A: Ok now cutting your own fringe requires instruction. There's two members of Team Caprio's with fringes so I'll ask them to do a how to video as soon as they need to trim their own fringes so watch this space!……in the mean time……if you've ever thought about growing your fringe out but can't cope with the painful period of doing so then this could be the moment. Nobody is reaaly going to see you so you can pin it over or back until it gets to the stage you can let it back down and sweep it over. By the time we re-enter the big wide world it'll have grown out mostly.
Q: I usually have my hair cut around my ears but it's getting longer now and looks a mess. What shall I do with it?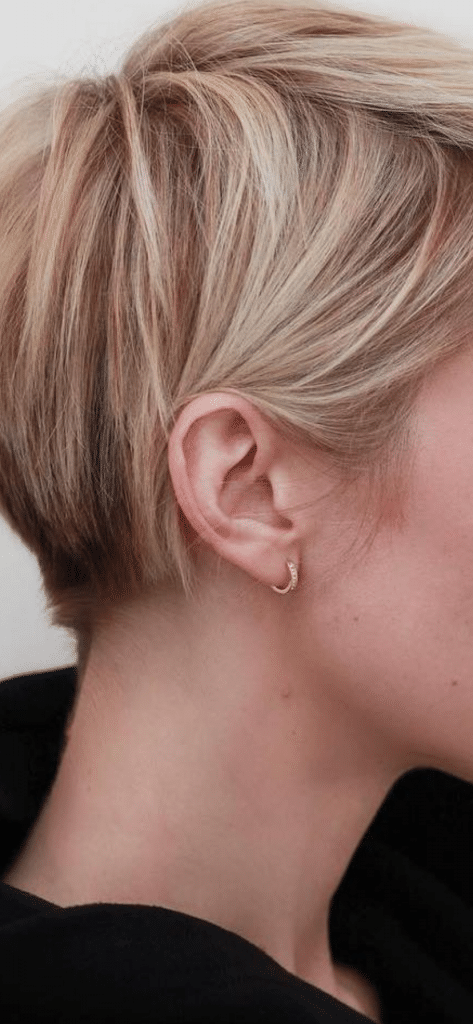 A: Simple!…..tuck it around your ears.
Short hair styles are going to be the messiest to cope with but again this may be the time you grow it a little and discover a new slightly longer hairstyle is for you.
You may not otherwise have attempted to grow it because of the messy stage. Again, this could be the moment you have no choice other than to go for it.
There are various ways to wear shorter styles making them more versatile and preventing you from getting bored with the same style. Fringes can be worn on the face, off the face, quiffed, pinned, the sides can be worn over the ears around the ears, finish your style smooth or textured Sometimes the cut doesn't have to be any different for the style to be worn differently, it just needs to be blow dried in a different direction to achieve a new look. Our salon Manager Jodie has a short pixie crop that she wears in different ways. The cut is the same( I know because I cut it!) but he can create about four different looks from it…….
I'll do another blog soon on how to wear short hair styles during the growing out stage. Watch this space! But in the meantime….tuck your hair around your ears like the image shown here and/or have a play around next time you blow dry your hair, you might surprise yourself.
Q:My hair extensions are due to be removed. Can I do this myself?
A: No!…… current guidelines from ourselves and endorsed by Great Lengths are that you do not attempt to remove your extensions. You could cause damage to your hair by doing so. When we remove your extensions in salon we use a Great Lengths solution to soften the bond which is worked into the bond with a removal tool/clamp. We take great care when doing this ensuring that your own hair isn't clamped during removal. Current guidelines are that you maintain the extensions until we re-open again shortly. If the Lock Down is going to continue for a lot longer than anticipated then Great Lengths will inform us of what to do. They are currently working on contingency action just in case. As soon as we hear anything further we will let you know via email or telephone. In the mean time…..sit tight and bare with us.
Hope these Q & A's help to answer some of your questions. If not then please get in touch.
We very much look forward to seeing you insalon again soon
With Love
Jo X