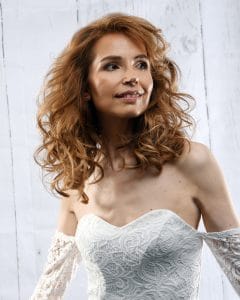 Once again I am so proud to announce we've made it into the FINALS of the Great Lengths Awards for 'GOLD SALON OF THE YEAR for OUTSTANDING PERFORMANCE'.
This is our second year as finalists for this category. after winning 'SILVER SALON OF THE YEAR' in 2014/15 we progressed onto achieving GOLD SALON STATUS, we made the finals in 2016/17 and have once again made it into the finals for 2018/19.
A lot of hard work is put into organizing in-salon photoshoots and gathering information and images to submit for these awards. It means so much to us to be recognized as potential winners once again. Getting to the finals is an achievement in itself as this means we have been shortlisted as one of the three top salons in the country. The finalists have been chosen by six independent expert judges
The people involved:
Amanda Nottage- Creative Head Magazine Editor In Chief
Gabriela Pisinni- Blogger & influencer
Barry Jefferies- Photographer
Nicola Shannon- Creator of professional Hairdresser Magazine
Nicky Pope- Publisher of TRIBU-TE magazine
Jayne Lewis Orr- Publisher/editor of hair & Beauty Group
Our salon team consists of 8, 4 of which are Great Lengths extension experts.  This year I and Alyssia entered into the awards. We had a great time producing images, don't get me wrong it was stressful but certainly worth the effort, sleepless nights and overtime.
This year is Caprio's 20th Anniversary, what better way to celebrate 20 years in business than to be finalists in these awards. We take such pride in our extension work and when choosing models for our photo shoots choose ladies that aren't models by profession but real everyday working moms or professionals. We like to demonstrate how we can transform them into photoshoot models by giving them the hair they've always dreamed of. With our expertise, we believe the two images you see here can quite easily be magazine front cover images. Taking part in these photo shoots enable team Caprio's Stylists to step away from the day to day routine of hairdressing and step into the exciting world of modelling, be creative and shine!
If you'd like to find out more about Great Lengths extensions CLICK HERE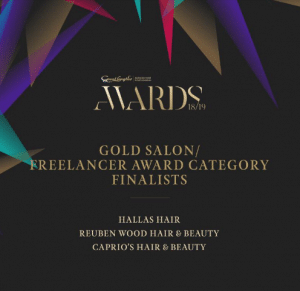 We'll keep you posted but please follow us on Instagram, facebook and twitter to stay in the loop on how we get on. The WINNERS are announced at a gala awards ceremony in September so not too long to wait to find out who won, although I have to say I'm very excited so it's going to feel a lot longer than two months wait.